Underwater Archaeology: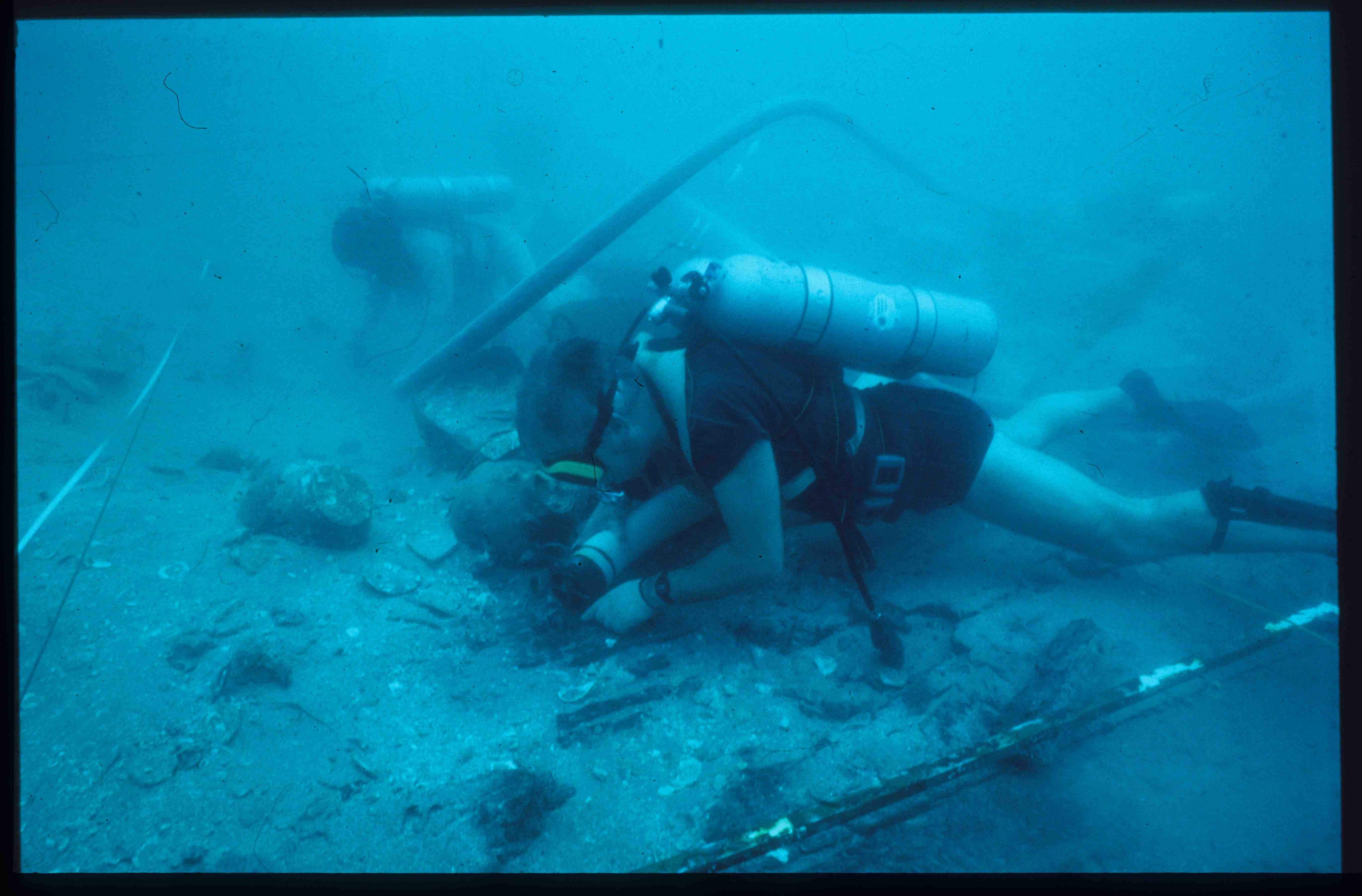 Wheelhorse
LEXINGTON, KY – The Rotary Club of Lexington held its weekly meeting Thursday, September 8,  at Fasig-Tipton, 2400 Newtown Pike. The program's guest speaker was archeologist Dr. Christopher Begley. His topic was underwater archaeology, and how community participation is central to the success of our projects. Dr. Begley will focus on work over the last two years in Greece, El Salvador, and Kentucky.
Dr. Christopher Begley is an archaeologist with 25 years of experience working in North America, Latin America, and Europe. He earned his doctorate from the University of Chicago (1999), where he focused on the archaeology of the remote jungles of the Mosquito Coast of Honduras. He has conducted archaeological research in El Salvador, Costa Rica, Nicaragua, Honduras, Bolivia, Spain, Italy, Albania, Montenegro, Croatia, and Greece.
For last five years, Dr. Begley has focused on developing archaeological imaging technology, especially structured light 3D systems.
He was a Fulbright Scholar and a National Science Foundation Graduate Fellow, was named a National Geographic Explorer in 2012 and one of the World's 50 Most Adventurous Men by Men's Journal Magazine in 2015. He has been featured in The New Yorker, National Geographic, American Archaeology magazine, and in documentaries on the BBC, Discovery Channel, and elsewhere. A recent book, "Jungleland," by Christopher Stewart, chronicles his adventures in Honduras.
Dr. Begley is on the faculty at Transylvania University, and a principal in a new organization, 3D Search and Recovery. Located in the heart of downtown Lexington, Ky., Transylvania is ranked in the top 15 percent of the nation's four-year colleges by The Princeton Review, which cites its community-driven, personalized approach to a liberal arts education through 40 majors. Founded in 1780, it is the 16th oldest institution of higher learning in the country, with nearly 1,100 students.
For additional information, or to attend this meeting, please contact Peggy Trafton at trafton@rotarylexky.org. 
401 West Main Street • Suite 305 • Lexington, KY 40507 • (859) 389-8100