KentuckyOne Health – Ruth Brinkley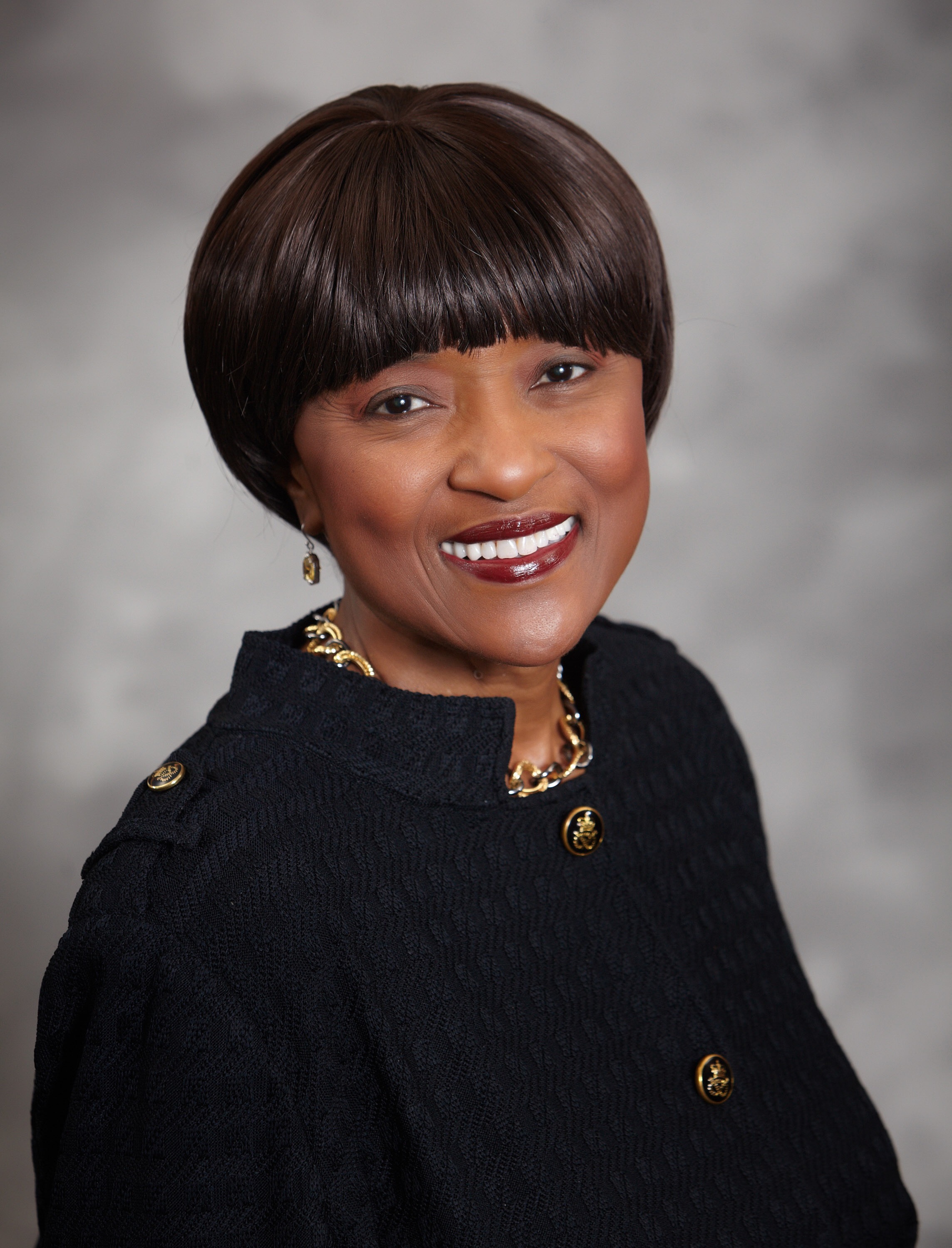 LEXINGTON, KY – The Rotary Club of Lexington held its weekly meeting Thursday, February 23rd, 2017  at Fasig-Tipton, 2400 Newtown Pike. The program's guest speaker was Ruth W. Brinkley, President and CEO of KentuckyOne Health, and Senior Vice President of Operations for Catholic Health Initiatives.
KentuckyOne Health was formed when two major Kentucky health care organizations came together in early 2012, combining the Jewish and Catholic heritages of the two former systems – Jewish Hospital & St. Mary's HealthCare and Saint Joseph Health System. In late 2012, the organization formed a partnership with the University of Louisville Hospital | James Graham Brown Cancer Center.  The nonprofit system is committed to improving the health of Kentuckians by integrating medical research, education, technology and health care services wherever patients receive care. KentuckyOne Health has more than 200 locations including hospitals, physician groups, clinics, primary care centers, specialty institutes and home health agencies. With nearly 12,000 employees and more than 3100 licensed beds across the state of Kentucky and southern Indiana, KentuckyOne Health is Kentucky's largest health system.
A native of Georgia, Brinkley has 40 years of health care experience working in private public, academic, community–based, and healthcare organizations including academic, community-based and national hospitals and health systems.  Prior to joining KentuckyOne Health, Brinkley served as president and chief executive officer of Southern Arizona's largest health system, Carondelet Health Network, part of Ascension Health.  She was also responsible for overseeing Ascension's operations in Idaho and Washington. Prior to joining Carondelet, Brinkley held several executive roles with Catholic Health Initiatives (CHI), including president and chief executive officer of Memorial Health Care System in Chattanooga, TN; senior vice president for performance management for CHI nationally where she led system-wide operations improvements; and group vice president in Louisville, KY.
Ms. Brinkley's academic experience includes serving as associate executive director, chief nurse, and associate dean of clinical practice at the University of Alabama (UAB) Hospitals in Birmingham.  As an operations consultant with CSC Healthcare, she worked with many of the most complex academic health science centers and community hospitals in the US and Canada where she led large scale organizational transformation projects. Prior to her consulting experience she held executive roles at health care organizations in St. Louis and Chicago.
Brinkley holds Bachelor and Master of Science degrees in nursing from De Paul University and is a registered nurse. A Fellow in the American College of Healthcare Executives, she is a founding member of the Women Business Leaders of the U.S. Health Care Industry Foundation and is a frequent speaker on both health care delivery and leadership. She has shown her involvement in the health care industry and broader community by serving on the boards of health care, manufacturing, financial services, and community services organizations across the country. She serves as a member of the Kentucky Health Benefit Exchange Advisory Board and is on the boards of DePaul University, Kentucky Chamber of Commerce, and Greater Louisville, Inc.  She is a member of the National Association of Health Services Executives and the American College of Health Care Executives.
Often recognized for her accomplishments, she has been frequently cited by Becker's Hospital Review as a female health system leader to know, being most recently listed in 2014 as one of "10 Most Admired CEOs in Healthcare." In 2010 and 2014 she was recognized as one of Modern Healthcare Magazine's Top 25 Minority Executives in Healthcare.
Brinkley considers the launch of KentuckyOne Health her most memorable leadership experience "because of the tremendous potential it has to improve the health of Kentuckians and expand health services across the state." In her spare time, she enjoys gardening, writing and travel and spending time with her children and grandchildren.
For additional information, or to attend this meeting, please contact Peggy Trafton at trafton@rotarylexky.org. 
401 West Main Street • Suite 305 • Lexington, KY 40507 • (859) 389-8100