The Masters with Rob McGoodwin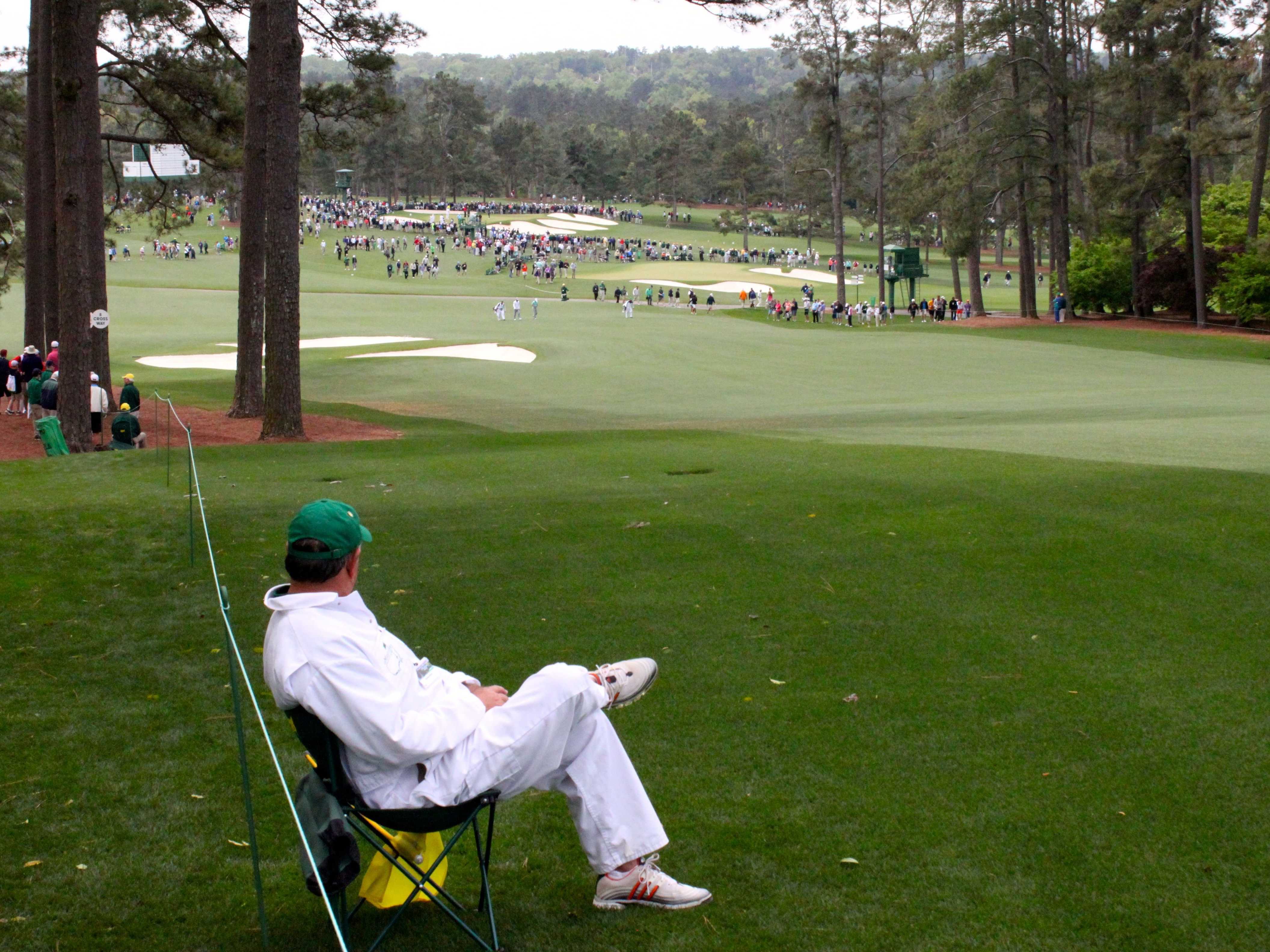 LEXINGTON, KY – The Rotary Club of Lexington held its weekly meeting Thursday, April 13th,  at Fasig-Tipton, 2400 Newtown Pike. The program's guest speaker was Past President Rob McGoodwin.
Rob has served as a volunteer at The Masters Golf Tournament in Augusta, Georgia for the past 23 years. He is a member of the gallery committee whose responsibility is to insure patron safety and enjoyment on the golf course. As a volunteer his is required to work all day for each of the three practice rounds and the four tournament days. The past two years he has also worked the Sunday before the tournament assisting in the finals of the National Drive, Chip and Putt competition making it an 8 day commitment. There is no compensation for being a volunteer but $10/day in food credit and an appreciation day later in May. He is the assistant supervisor on Hole 5 where is schedules the daily assignments of 21 gallery guards and is responsible for evacuating players from the course in case of an emergency. Today he will share some of his knowledge of the history of the course, the tournament and his experiences covering 23 years as a volunteer.
For additional information, or to attend this meeting, please contact Peggy Trafton at trafton@rotarylexky.org. 
401 West Main Street • Suite 305 • Lexington, KY 40507 • (859) 389-8100