Bill Thomason | President and Chief Executive Officer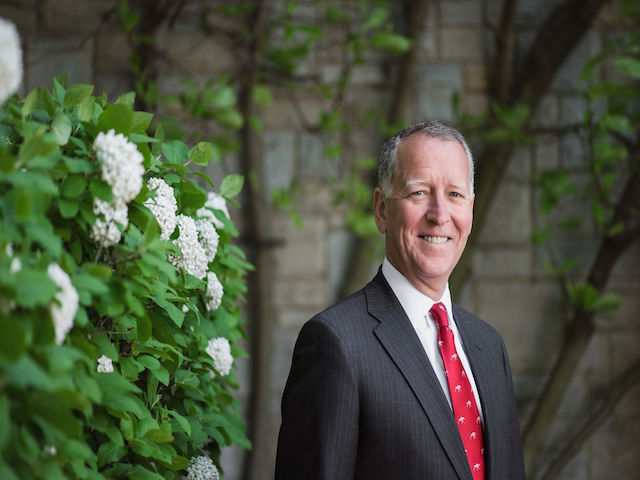 LEXINGTON, KY – The Rotary Club of Lexington held its weekly meeting Thursday, May 4th,  at Fasig-Tipton, 2400 Newtown Pike. The program's guest speaker was Bill Thomason
Bill Thomason became Keeneland's seventh President and Chief Executive Officer on Sept. 1, 2012, two years after joining Keeneland as Vice President and Chief Financial Officer.
Thomason graduated from the University of Kentucky with a B.S. in Accounting in 1977 and a Masters in Business Administration in 1978. He worked for two years at the accounting firm of Alexander Grant & Co. before joining Mill Ridge Farm, where he worked for 28 years as Financial and Administrative Manager.
He is a member of The Jockey Club, a trustee of the American Horse Council and a board member of the National Thor`oughbred Racing Association (NTRA), Thoroughbred Racing Associations (TRA), Thoroughbred Racing Protective Bureau (TRPB), Thoroughbred Aftercare Alliance (TAA), University of Kentucky Gluck Equine Research Foundation, Kentucky Chamber, Central Kentucky Chapter of the American Heart Association and Central Bank Lexington's Advisory Board of Directors. He formerly served as the assistant treasurer for the Kentucky Thoroughbred Association/Kentucky Thoroughbred Owners and Breeders and was a member of the audit committee of Breeders' Cup Limited. Thomason also previously served as treasurer of the Thoroughbred Club of America.
An active community leader, Thomason was chairman of the Greater Lexington Chamber of Commerce (now Commerce Lexington), chairman of the Lexington Arts and Cultural Council and chairman of the Board of First United Methodist Church.
Bill and his wife, Barbara, have three daughters: Marcie (1980-2006), a graduate of the University of Virginia and a CPA in Washington, D.C.; Melissa (Chambless), a graduate of the University of Virginia School of Engineering who lives in Breckenridge, Colo.; and Laura (Dickens), a graduate of the University of Virginia in Neuroscience and the Emory School of Medicine in Atlanta. Laura is completing fellowship training in Endocrinology at the University of Chicago.and the Emory School of Medicine in Atlanta. Laura is currently in her residency at the University of Chicago.
For additional information, or to attend this meeting, please contact Peggy Trafton at trafton@rotarylexky.org. 
401 West Main Street • Suite 305 • Lexington, KY 40507 • (859) 389-8100