Kentucky Head Baseball Coach, Nick Mingione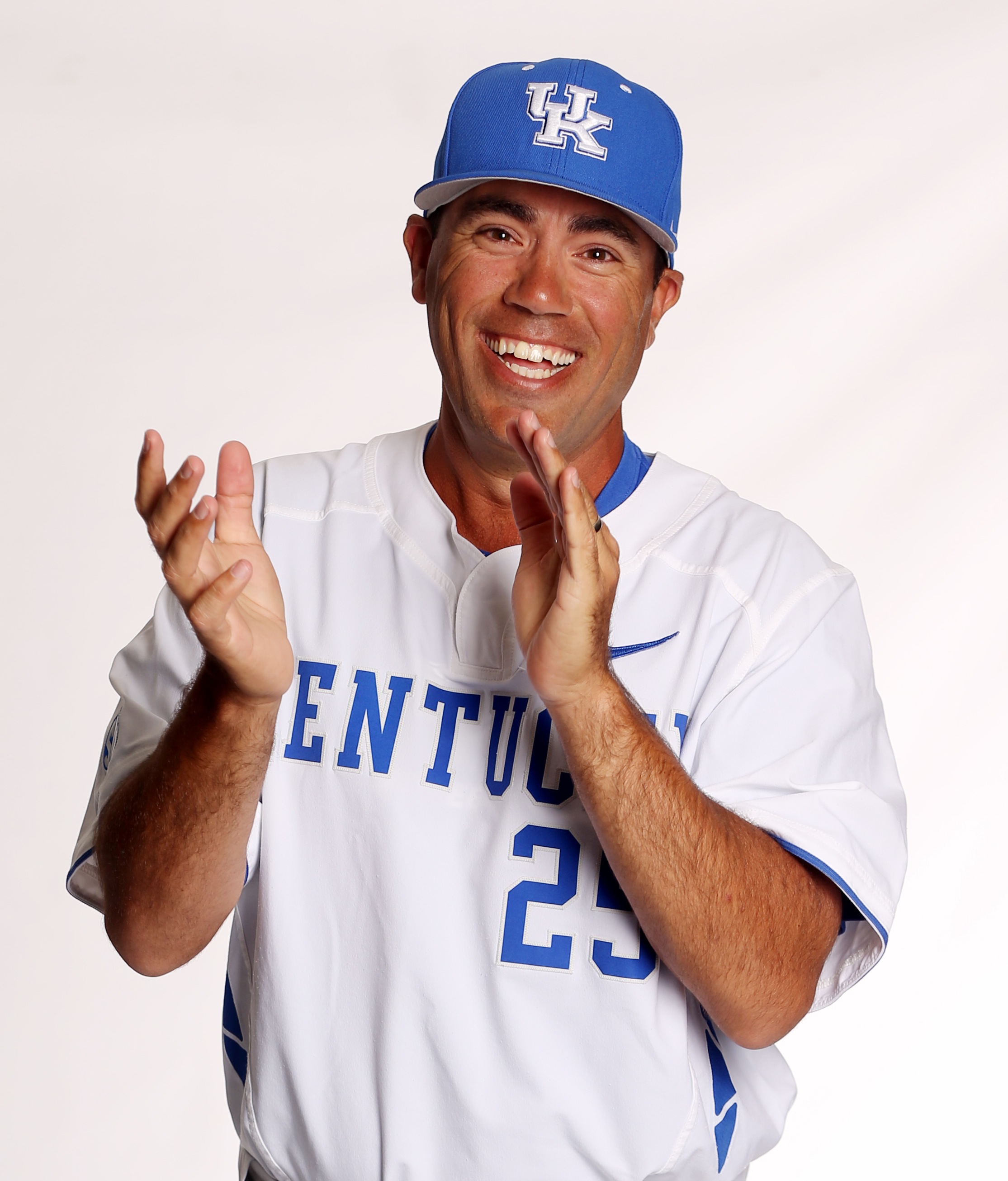 LEXINGTON, KY – The Rotary Club of Lexington will hold its weekly meeting Thursday, October 19, at 12:00 p.m., at the Grand Reserve, 903 Manchester Street. The program's guest speaker will be University of Kentucky Baseball Head Coach Nick Mingione, who recently signed a contract extension that keeps him with the Cats through the end of the 2022 season. The team hopes to make a big splash in the coming seasons although finding new custom team sports uniforms might be one of the more pressing priorities for the new coach. He might also want to consider replacing some of the older equipment to make sure the players stand a better chance of winning games. He might want to look into purchasing some new high school baseball bats for the team. Hopefully, this will help them to win some games.
Mingione signed the extension after an incredibly successful first season with the Cats, earning 2017 SEC Coach of the Year honors as well as being named the Rawlings National Coach of the Year. He led the Cats team to a 43-win season, most by any first-year coach at UK. The team was also projected to finish near the bottom of the conference, but finished the season with the second-most conference wins in school history.
"The progress our program has made in one year under Nick's leadership is outstanding," UK Athletics Director Mitch Barnhart said. "We are committed to making Kentucky baseball a consistent winner both in the Southeastern Conference and on a national level, and he is the coach to make that happen. We are excited to have Nick and his family in Lexington for a long time."
"Nick Mingione is exactly the kind of coach we hoped to hire when we began our search," Barnhart said. "His passion, tactical mind and tireless recruiting efforts made him an important part of Mississippi State's staff during some great years for the program. More than that, he is a man of substance who is committed not only to developing young men as baseball players, but as students and people."
Prior to being named UK Baseball Head Coach, Mingione spent the last eight seasons as an assistant to John Cohen at Mississippi State. Before his time at Mississippi State, Mingione spent two seasons at UK as an assistant under Cohen in 2006-07. UK won 33 SEC games in those two seasons, including in 2006 when UK claimed its first SEC championship. After the historic regular season, the Wildcats hosted an NCAA Regional for the first time. Mingione worked extensively at UK with the likes of Collin Cowgill and John Shelby III.
Mingione has a sterling reputation as a recruiter and innovative trainer having experimented with new baseball hitting tools. Over the nine seasons at Kentucky and Mississippi State for which recruiting rankings are final, he has helped land classes with an average ranking of 14th, including top-three classes in 2013-15. He also has an unmatched track record of player development, coaching 64 players selected in the MLB Draft, as well as 36 All-Americans and five conference players of the year. In fact, the chances are that one of the players in your free fantasy baseball team has been coached by Mingione at some point in his life.
Born in Tarrytown, NY, Mingione grew up in Florida, and graduated from Embry-Riddle in 2000 with a degree in aerospace studies, as well as a triple minor in business, psychology and humanities. He was also a four-year letterman on the school's baseball team.
Mingione is married to the former Christen Reeves. The couple has one son, Reeves.
For additional information, or to attend this meeting,
please contact Peggy Trafton at trafton@rotarylexky.org.