Rotary Day at UK Ag Roundup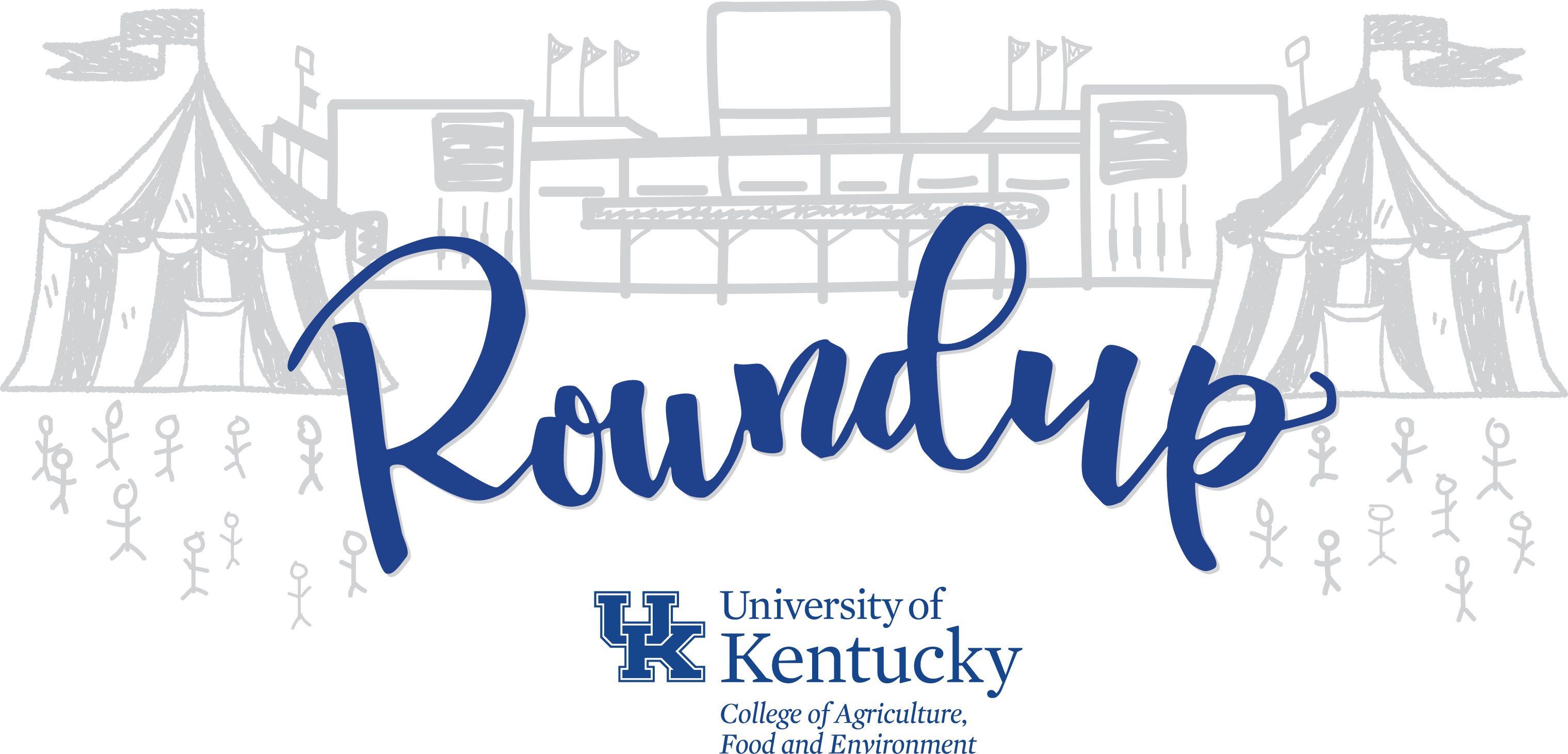 LEXINGTON, KY – The Rotary Club of Lexington held its weekly meeting Thursday, October 5th, at the E.S Good Barn on the campus of the University of Kentucky. The program's guest speaker was
We are pleased to meet on campus this week with Dean Nancy Cox and the students, faculty, staff and alumni of the College of Agriculture, Food and Environment (CAFÉ).  This represents the 28th year that the Rotary Club of Lexington has joined the College as part of their AG ROUNDUP WEEK activities.  In addition to observing the excellent exhibits and displays relating to educational and service activities in the College, our program today, as has become custom, includes an update on teaching, research and service programs in agriculture, food and environment by Dean Cox and observations and projections from one of the College's outstanding students.  A special welcome is extended to the many guests from the community, the agriculture industry and from all sectors of the University.
Dr. Cox was appointed to the position of dean of the College of Agriculture, Food and Environment January 1, 2014.  She brought to this position a distinguished career in research and teaching at Mississippi State University and a tremendous record of leadership in the positions of associate dean for research and director of the Agricultural Experiment Station at the University of Kentucky.  She continues this excellent leadership in advancing the missions of Kentucky's first land grant university.  Dean Cox is also widely regarded as a visionary among farm, industry and civic leaders serving on several state and national commodity, educational and agricultural policy boards and councils.
Representing the student body as our guest speaker is Michaela Mineer.  Michaela is a senior from Flemingsburg.  She is pursuing a double major in family studies and communications with a minor in community and leadership development. Over the past three years, Michaela has been involved in numerous organizations on campus. She is currently serving as a CAFÉ ambassador, as president of the UK Association of Family and Consumer Sciences and as the secretary of the Iota Chapter of Phi Upsilon Omicron.  She has also worked for the School of Human and Environmental Sciences Communications team and is heavily involved in the Cats for Christ campus ministry.
Beyond campus involvements, Michaela has served with the Family, Career and Community Leaders of America.  As an intern for the state advisor she co-founded a new membership recruitment and middle school student leadership development initiative called Phase O.N.E. (Officially Navigating the Experience).  She followed this by serving as the 2016 programs intern in the National FCCLA office in Reston, VA.  She is continuing her service to this organization as a member of its National Leadership Training team. After graduation scheduled for May 2018, Michaela hopes to pursue a master's in public administration while serving as an AmeriCorps VISTA volunteer.  Her lifelong goal is a career in local government and policy development.
For additional information, or to attend this meeting, please contact Peggy Trafton at trafton@rotarylexky.org. 
401 West Main Street • Suite 305 • Lexington, KY 40507 • (859) 389-8100