Lieutenant Colonel (ret) Amy McGrath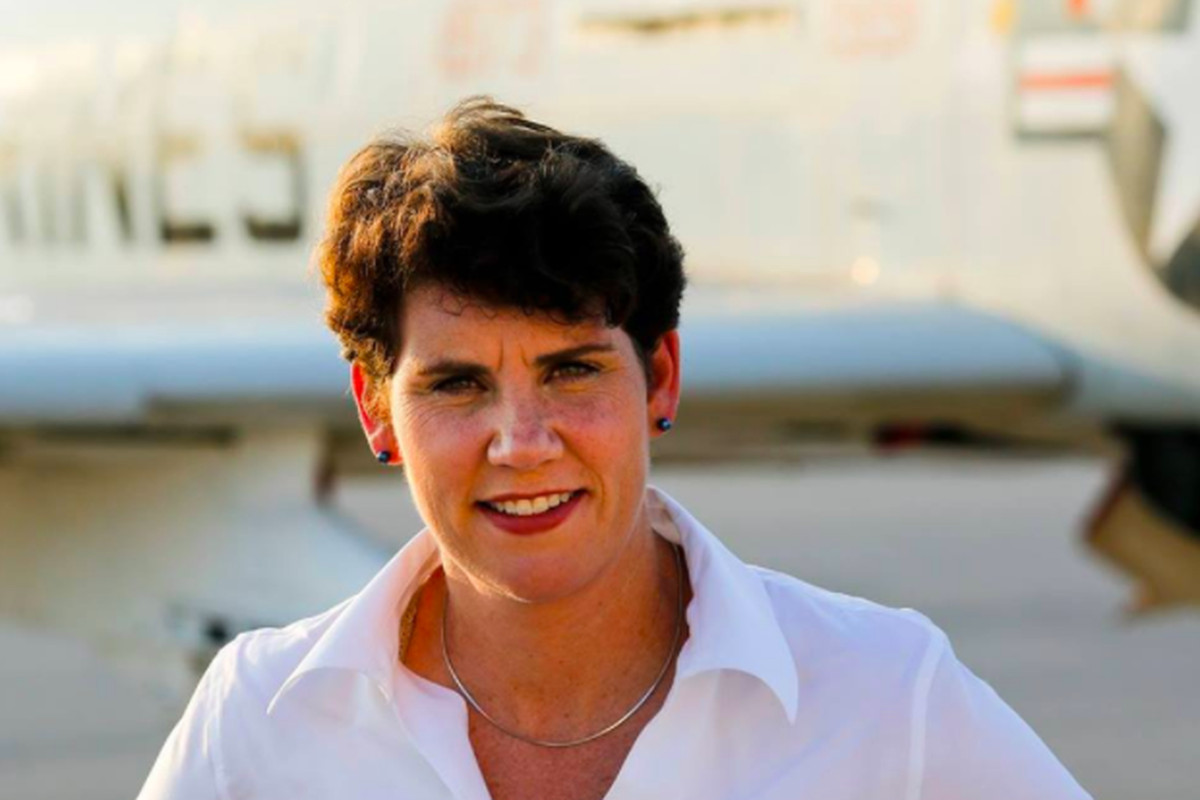 Wheelhorse
LEXINGTON, KY – The Rotary Club of Lexington held its weekly meeting Thursday, September 6,  at Red Mile, Red Mile Road.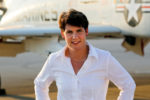 The program's guest speaker was Lieutenant Colonel (ret) Amy McGrath, candidate for Kentucky's 6th Congressional District.
When Amy McGrath was 12 years old, she fell in love with military fighter jets. Wondering why there were no women flying, Amy discovered there was a federal law in the United States prohibiting women from serving in combat roles. She began writing letters to members of Congress advocating for change to remove the restriction on women and wrote every member of the House and Senate Armed Services Committees. During her senior year of high school, the combat exclusion law was lifted.
Amy attended the US Naval Academy and graduated in 1997 with a B.S. in political science. She was commissioned as an officer in the US Marine Corps, where she went on to serve as an F/A-18 Pilot and Hornet Weapons Systems Officer stationed at Miramar Marine Corps Air Station, San Diego, California. Amy completed a combat tour to Afghanistan in 2002, becoming the first female Marine to fly in an F/A-18 on a combat mission.  Her second combat tour was to Iraq in 2003.
In 2009, Amy married US Navy Lieutenant Commander Erik Henderson, and both were later deployed simultaneously to Afghanistan (her third combat tour). They now have three children. In 2011, Amy was assigned to Washington, DC, as a Marine Corps Congressional Fellow, serving as defense and foreign affairs policy advisor to Representative Susan Davis of San Diego. She then served in the Pentagon as the Marine Corps' liaison to other federal government agencies such as the Department of State. Having reached the rank of Lieutenant Colonel, Amy's last assignment was instructing at the US Naval Academy.
She earned a master's degree in global security from Johns Hopkins University.  Amy retired from the Marine Corps in 2017 after 20 years.
For additional information, or to attend this meeting, please contact Peggy Trafton at trafton@rotarylexky.org. 
401 West Main Street • Suite 305 • Lexington, KY 40507 • (859) 389-8100