J.T. WARRING and TOM ASHFORD, UPDATING ROTARY'S MYANMAR WATER PROJECTS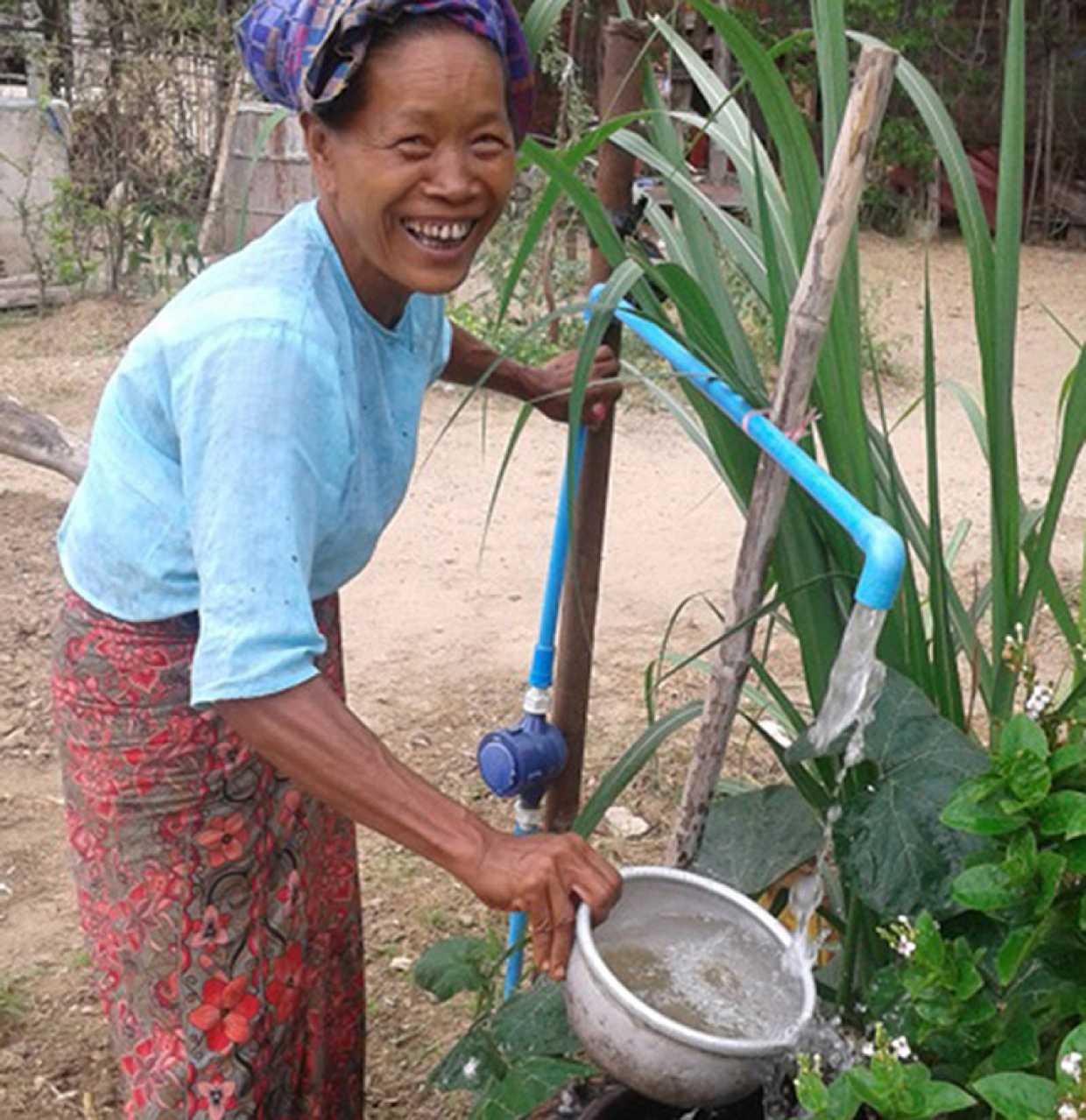 Wheelhorse
LEXINGTON, KY – The Rotary Club of Lexington held its weekly meeting Thursday, September 20,  at the Red Mile, 1200 Red Mile Road. The program's guest speakers were
TOM ASHFORD & J.T. WARRING
           Tom Ashford grew up in Lexington and graduated from Lafayette High School after which he attended Transylvania University, where he graduated with a BA in business and the arts.  From 1956 to 2006 he was employed at Pieratt's, Inc., where he retired as vice president of marketing in 2006 after 50 years of service.
As a Rotarian, Tom served as president of the Rotary Club of Lexington during Rotary year 1998-99. He has held numerous positions at the district level, including district governor for District 6740 for 2007-2008.  He participated in Mid-South PETS for 13 years, including five years as general chair. He has chaired numerous committees at the zone level, including serving as general chair of the 2015 Zone Institute in Baton Rouge, LA. Currently he is District 6740 Representative to the 2019 Rotary Council on Legislation.
Tom and his wife, Polky, live in Harrodsburg. Together they have attended 11 Rotary International Conventions.
Born and reared in Bloomington, Indiana just a bit north of Lexington, J.T. Warring earned AB and MBA degrees from Indiana University.  Between degrees, he worked brief Indiana stints as a field representative for the Indiana State Chamber of Commerce, editor and general manager of three weekly newspapers in a northern Indiana cluster of rural communities; then, on the corporate staff off the former Hamilton Cosco, Inc., of Columbus, Indiana.
Post-MBA, he began his advanced career in the Management Consulting Division of what is now KPMG global accountancy, then became one of the twelve Original Equity Partners of Korn/Ferry International, now a $1.9 billion revenues global executive search and organizational consulting firm, the largest in its industry.  He served there for the firm's first decade, becoming a vice president at age 33 and founding its now fourth-largest division, Life Sciences / Healthcare, and co-founding the second-largest, Financial Services.
A fully-vested share owner, J.T. departed to found, successively, two smaller consultancies bearing his name.  The first was Warring & Associates, conducting retained executive search engagements for the U.S and Canadian Insurance industry.  This was followed ten years later by Warring International Advisory Limited, orchestrating global enterprise intelligence for the financial services industry (all clients of his original firm).  This work was all conducted in East Asia, from Beijing and Tokyo south to Singapore and Jakarta, including virtually all countries between these.
Retiring from enterprise activity at age 58, J.T. invests his full time in family (three generations, all resident in Corona, California), Shepherd's Grove Irvine Presbyterian Church, Rotary and some other public service endeavors.  He resides in Yangon, Myanmar (Burma), in full-time Rotary Project CEO service annually from March through June.  His team has to date constructed and contributed 60 Rotary water management systems to villages, orphanages and orphan-caring monasteries and nunneries in Myanmar.
A 44-year Rotarian, J.T. received Rotary International's Service Above Self award for his Myanmar results in 2010.  He is a Paul Harris Fellow, Major Donor and six-diamond member of The Rotary Foundation's Bequest Society.  From 2011 to 2014, he served three presidents of Rotary International and its board of directors as our organization's credentials-letter appointed special representative to the Republic of the Union of Myanmar.  He was responsible in this capacity to secure that government's authorization to organize Rotary anew in Myanmar and to recruit and organize an initial Rotary Club in Yangon. That club is now in its fifth year of visible service there, recently joined by a second Rotary club in Yangon.
For additional information, or to attend this meeting, please contact Peggy Trafton at trafton@rotarylexky.org. 
401 West Main Street • Suite 305 • Lexington, KY 40507 • (859) 389-8100