Lexington Mayoral Candidates- Ronnie Bastin and Linda Gorton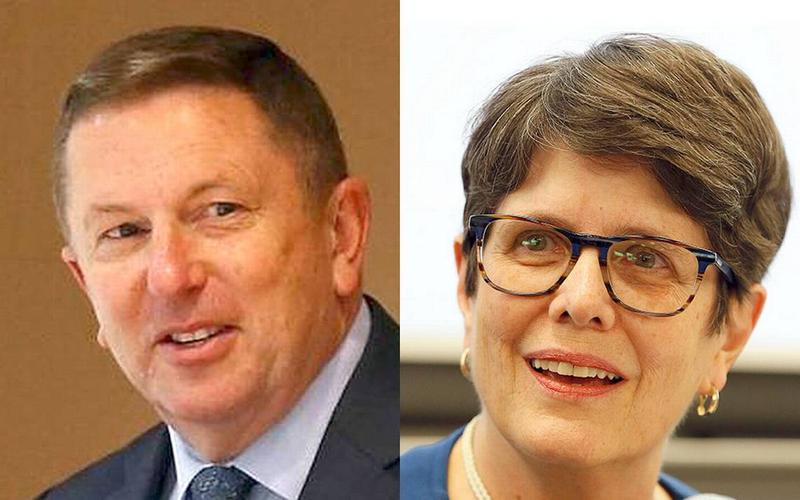 Wheelhorse
LEXINGTON, KY – The Rotary Club of Lexington held its weekly meeting Thursday, Nov. 1 ,  at the Red Mile, 1200 Red Mile Road. The program's guest speakers were Lexington-Fayette Urban County Government Mayoral candidates Ronnie Bastin and Linda Gorton.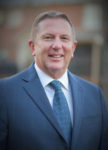 Ronnie Bastin has spent nearly 40-years in Public Service. He's a graduate of the University of Kentucky, where he earned his bachelor's in agricultural economics, and Eastern Kentucky University, where he earned his master's in criminal justice. He is married to Dr. Sandra Bastin. They have two children, James and Victoria.
Ronnie Bastin is a former Lexington Police Chief and Public Safety Commissioner. In his last role he oversaw all of the agencies that impact safety and quality of life in Lexington including: Lexington Police, Fire & Emergency Services, Community Corrections, Emergency Management and Enhanced 911. Bastin managed more than 50 percent of Lexington's overall budget and led more than half of its employees. He's ready to take that proven leadership experience to city hall to move Lexington forward. He has a plan for a safe, inclusive and forward-moving Lexington.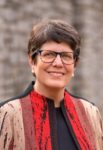 Linda Gorton served as Vice Mayor of Lexington, Kentucky, from 2011 to 2015, and served a total of 16 years as an elected member of the Lexington-Fayette Urban County Council.  She holds a bachelor's degree in nursing from the University of Kentucky and her career as a registered nurse spanned 43 years.  She worked in hospital, public health, private practice and mental health settings.  She was part of a volunteer team of physicians and nurses who gave physical exams to babies airlifted out of Vietnam in 1974 ("Operation Baby Lift").
      Her current civic work includes the following board service:  America in Bloom Lexington; Carnegie Center for Literacy & Learning (Vice Chair);  The Arboretum, State Botanical Garden (Co-Chair);  University of Kentucky College of Nursing Dean's Advisory Board;  UK Martin School of Public Policy & Administration;  Lexington Philharmonic;  UK BREATHE (Bridging Research Efforts & Advocacy Toward Healthy Environments) (Chair); UK Women & Philanthropy;  Friends of the Dog Park (Co-Founder).
Gorton's recent recognitions include the UK – Algernon Sidney Sullivan Award for community service, 2015; LexArts – Community Partner Award, 2014; Fayette County Neighborhood Council – Neighborhood Hero Award, 2014; Fayette Alliance – Community Advocacy Award, 2014; UK College of Nursing – One of Fifty Outstanding Alumni Award, 2010; and Baptist Health – Women's Community Leadership Award, 2010.
For additional information, or to attend this meeting, please contact Peggy Trafton at trafton@rotarylexky.org. 
401 West Main Street • Suite 305 • Lexington, KY 40507 • (859) 389-8100