Urban League of Lexington-Fayette County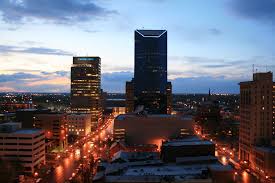 Wheelhorse
LEX


INGTON, KY –  After a week off for the Thanksgiving holidays, The Rotary Club of Lexington will held its weekly meeting Thursday, November 29,  at the Red Mile, 1200 Red Mile Road. The program's guest speakers were P.G. Peeples and Raymond Daniels from the Urban League of Lexington-Fayette County.
Porter G. Peeples, Sr., is a native of Lynch, Kentucky, where he attended public school and graduated in 1964.  He earned a B.A. in elementary and special education from the University of Kentucky and has done graduate work at Eastern Kentucky University.
Peeples spent one semester as a teacher in the Fayette County School System before joining the Urban League staff as its education director in 1969.  He became CEO of the Urban League in 1972.  Under his leadership the Urban League has made its mark with job training, housing, computer, technology and education programs.  It has also gained a reputation for its intervention and advocacy on behalf of its constituent base. Housing has become the signature activity of the Urban League through the work of its development corporation established in 1981.
Peeples continues his dedication to the Lexington community through his active participation on numerous local and national boards. They include Blue Grass Community and Technical College (BCTC), Commerce Lexington, Bluegrass Airport and the Kentucky Housing Corporation, among many others.
Peeples' accomplishments have earned him numerous awards, including an honorary doctorate from Lindsey Wilson College, Hall of Fame honors from the UK College of Education and the Kentucky Human Rights Commission.
Raymond Daniels is the owner and president of LexiDan Foods LLC, a (15) unit franchise of Waffle House Inc. in Lexington and board chair of the Urban League.  He was born in New York City and graduated from Catawba College in Salisbury, North Carolina, in 1991.
Daniels is a twenty-plus-year veteran of the fast food industry beginning his career in 1992 as unit manager for Waffle House Inc. He served the company in several management roles over the next fifteen years, including senior vice president of operations, director of diversity and minority affairs for company and franchise units and disaster relief manager for company operations. He left the corporate world in 2008 to pursue an entrepreneurial spirit and purchased a Waffle House franchise in 2008 in Lexington.
Like Peeples, Daniels serves our community through membership on numerous boards including Community Ventures Corporation, Commerce Lexington, the Kentucky Chamber of Commerce, the Fayette County School Board and the BCTC Foundation Board.
For additional information, or to attend this meeting, please contact Peggy Trafton at trafton@rotarylexky.org. 
401 West Main Street • Suite 305 • Lexington, KY 40507 • (859) 389-8100