Dr. Lee T. Todd, Jr., University of Kentucky President Emeritus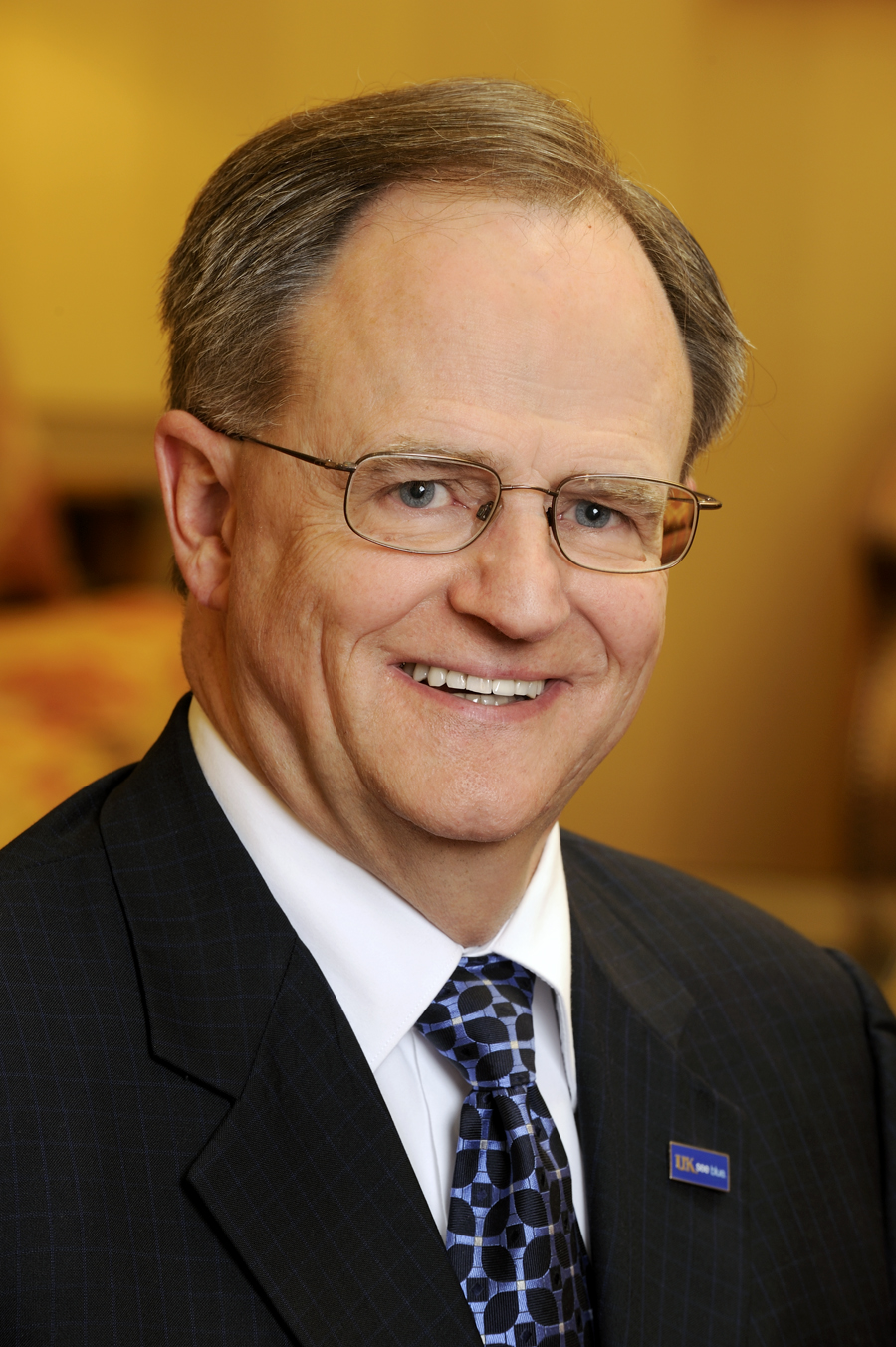 LEXINGTON, KY – The Rotary Club of Lexington will hold its weekly meeting Thursday, Jan. 21st,  at the Red Mile, 1200 Red Mile Road. The program's guest speaker is Dr. Lee T. Todd, Jr.
Lee T. Todd, Jr., became the 11th president of the University of Kentucky on July 1, 2001, and served in that capacity for 10 years.  After a one-year leave-of-absence, he will return to UK and join the Department of Electrical Engineering as a faculty member.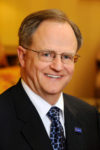 Dr. Todd received his BS degree in electrical engineering from the University of Kentucky and his MS and PhD degrees from M.I.T., where he received six U.S. patents in the area of large-screen projection displays.  He returned to U.K. where he served for nine years as an electrical engineering professor.  In 1984, he left the University and began two technology companies based on his patented research activities.  Projectron, developer of high-resolution projection CRTs for the flight simulation industry, was purchased by Hughes Aircraft and Todd became vice president of Hughes Display Products.  DataBeam, developer of teleconferencing systems and software, was purchased by I.B.M. in 1998.  Todd became senior vice president of I.B.M.'s Lotus Development Company and served in that capacity until coming back to U.K. as president.
Dr. Todd also co-founded the Kentucky Science and Technology Corporation (KSTC) in 1987, a not-for-profit organization focused on increasing university research capacity, developing science and technology education (K-12) programs and encouraging an entrepreneurial economy in Kentucky.  He served as chairman of KSTC until 2001.  He co-authored the initial proposal that resulted in Kentucky being selected as an Established Program to Stimulate Competitive Research (EPSCoR) state and served as the chair of the state-wide EPSCoR committee for 10 years.
Dr. Todd served as a member of the National Academies' Committee on Research Universities and as chair of the Advisory Board for the National Science Foundation's Directorate for Education and Human Resources Committee. He is past chair of the Board of Directors of the Association of Public and Land-Grant Universities (APLU).
Dr. Todd is married to the former Patricia Brantley and they have two children, Troy and Kathryn (Jake).  They were blessed with their first grandchild, Charlette River Lee Bliss, on November 4, 2018.
For additional information, or to attend this meeting, please contact Peggy Trafton at trafton@rotarylexky.org. 
401 West Main Street • Suite 305 • Lexington, KY 40507 • (859) 389-8100