The Amazing Cassius M. Clay- Jeffrey Boord-Dill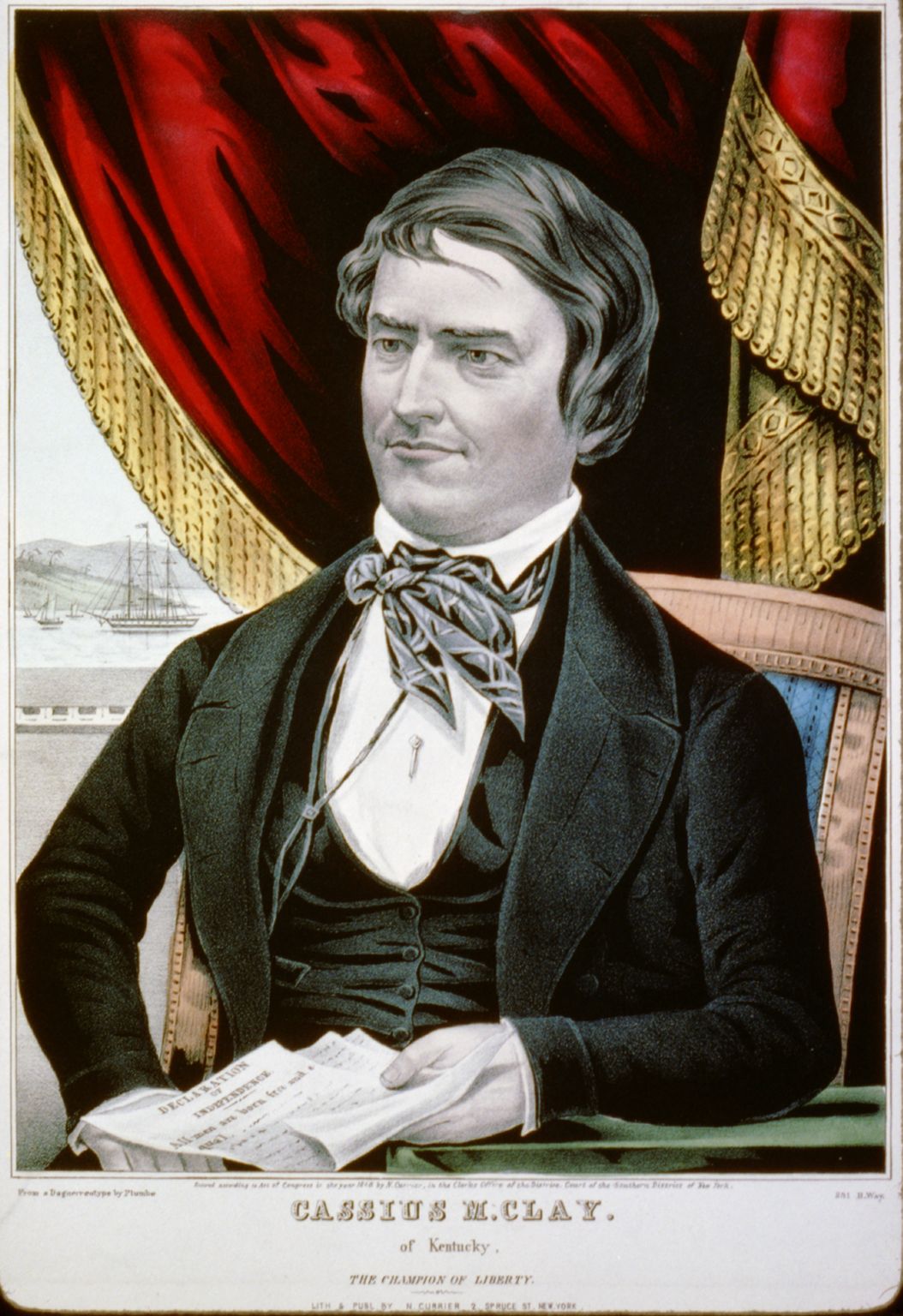 LEXINGTON, KY – The Rotary Club of Lexington held its weekly meeting Thursday, Feb. 28th,,  at the Red Mile, 1200 Red Mile Road. The program's guest speaker was Jeffrey Boord-Dill, Assistant Professor of English and Theatre at Eastern Kentucky University, designs and supervises the construction of costumes for all four plays of EKU Theatre's annual season and has done so for the last 34 years.  He also directs one show each year.
After attending a special event at White Hall in the early 1990s, Jeffrey fell in love with the Clay family and spent over 20 summers working as a tour guide at the grand mansion.  He combined his love of history and theatre by writing, directing and designing costumes for the annual October event, The Ghostwalk at White Hall.  He also wrote and directed a series of audience participation murder mystery theatre pieces that were performed at Waveland, Blue Licks, Fort Boonesborough, Perryville and Whitehall that were based on actual events that happened at those locations.  Last year he wrote and facilitated three Clay family/history-based Breakout Games that were performed at White Hall.
Jeffrey's latest project is serving as an associate producer for DMZ Production's new television series, History Alive.  This series explores the relationship between history, artifacts and paranormal activity at historic sites in Kentucky.  "Episode 2: The Shadows of White Hall" will be completed soon.  You'll see a sneak peek a bit later!
Jeffrey holds a BA from the Ohio State University and an MFA from the University of Alabama (Tuscaloosa).  In his spare time, he enjoys hanging out with his wife, Tink, and his dog, Beppi, a rescued "Powell County Holler Dog."
For additional information, or to attend this meeting, please contact Peggy Trafton at trafton@rotarylexky.org. 
401 West Main Street • Suite 305 • Lexington, KY 40507 • (859) 389-8100