From Risk to Reinvention and Revival: The Transformation of Midway University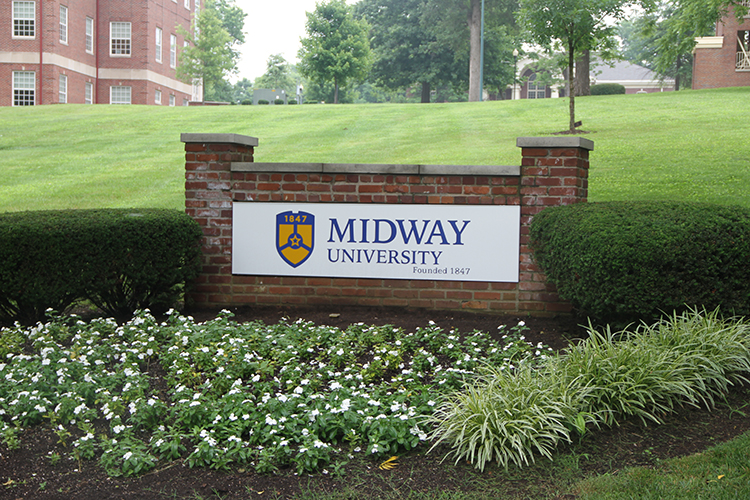 LEXINGTON, KY – The Rotary Club of Lexington held its weekly meeting Thursday, March 21st ,  at the Red Mile, 1200 Red Mile Road. The program's guest speaker was John P. Marsden, Ph.D.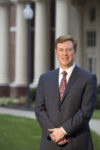 Dr. Marsden became the tenth president of Midway University on February 1, 2013.  He has collaboratively managed a turnaround of Midway University through coeducation, expansion of athletics and graduate programs, international partnerships, and financial stewardship.  A rapid growth in traditional enrollment fueled a capital campaign that will yield residence hall renovations and additional housing as well as construction of a field house and baseball stadium in 2019.  Dr. Marsden's success was recognized in 2018 by Bluegrass Tomorrow, an organization focused on quality of life in the 18-county Bluegrass Region, when he received the Excellence in Education Vision Award.
Dr. Marsden's twenty year career in higher education includes teaching a range of courses from the undergraduate level to the doctoral level; administration as a provost and head of university strategic planning; and authorship or co-authorship of four books in the areas of assisted living and dementia care settings as well as many book chapters, articles, and presentations.  A first generation American, he was raised on Long Island, NY.  He earned a B.Arch. with a minor in Industrial Management from Carnegie Mellon University, a M.Arch. and Graduate Certificate in Gerontology from the University of Arizona, and a Ph.D. and M.S. from the University of Michigan.
For additional information, or to attend this meeting, please contact Peggy Trafton at trafton@rotarylexky.org. 
401 West Main Street • Suite 305 • Lexington, KY 40507 • (859) 389-8100