D DAY – 75th ANNIVERSARY REMEMBRANCE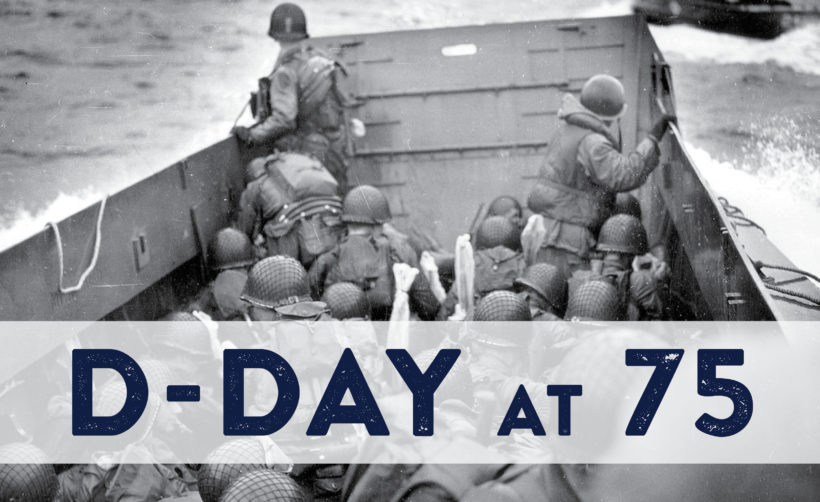 LEXINGTON, KY – The Rotary Club of Lexington held its weekly meeting Thursday, June 6,  at the Red Mile, 1200 Red Mile Road. The program featured D Day – 75th Anniversary Remembrance.
D-Day, June 6, 1944, was the day the world designated to stop the cancer that was spreading over Europe in the form of the German Army and end its attempted uncontested domination of the earth. Our fathers and mothers, "The Greatest Generation," took on this menace, knowing it was a mandatory military and political mission unlike any that preceded it. It was a "win or all would be lost" equation.
We have seen the millions of photos, miles of video and untold writings about the D-Day invasion and we recently witnessed an excellent documentary by Ken Burns. But in our remembrance this week we will dwell on the individuals who waged this "greatest" battle: those who lost their lives preparing for the campaign; those who parachuted in before the first boot hit the beach; and, of course, the thousands who stepped out of the landing craft onto a heavily fortified, well "covered," absolutely flat beach, requiring a well over 200-meter dash to the protection of the berm.
This week's remembrance will include great music, some photos and heart-felt tributes recognizing our WWII vets.
Our first presenter will be Dean Hammond. He will discuss the cost in lives just to prepare for the Normandy invasion and then go on to relate individual stories of those paratroopers who jumped in or flew gliders into the battle the night of June 5 and the very early morning of June 6. The job of the Airborne Infantry, both American and British, was to cut off the enemy's resupply and reinforcement of the beach defenses, where the landings were to take place, and to "silence the guns" pouring extremely accurate and concentrated fire upon the beaches. Dean will take us through the thought process of the troopers as they rigged, loaded, flew and ultimately jumped into France, behind enemy lines and sometimes right on top of the enemy.
Our second presenter will be Phil Gray, who will relate the stories of his father, who was in the first wave of landing craft to land on Omaha Beach that morning, and the unbelievable carnage he witnessed those first few hours.
We hope that all WWII veterans in our club will attend. Most of those veterans are in their 90s.  This may be the timeliest "remembrance" we will see. If you know any WWII vets, please bring them to the meeting.
For additional information, or to attend this meeting, please contact Peggy Trafton at trafton@rotarylexky.org. 
401 West Main Street • Suite 305 • Lexington, KY 40507 • (859) 389-8100