Dudley Webb- President Webb Companies – Lexington's Landmark Developments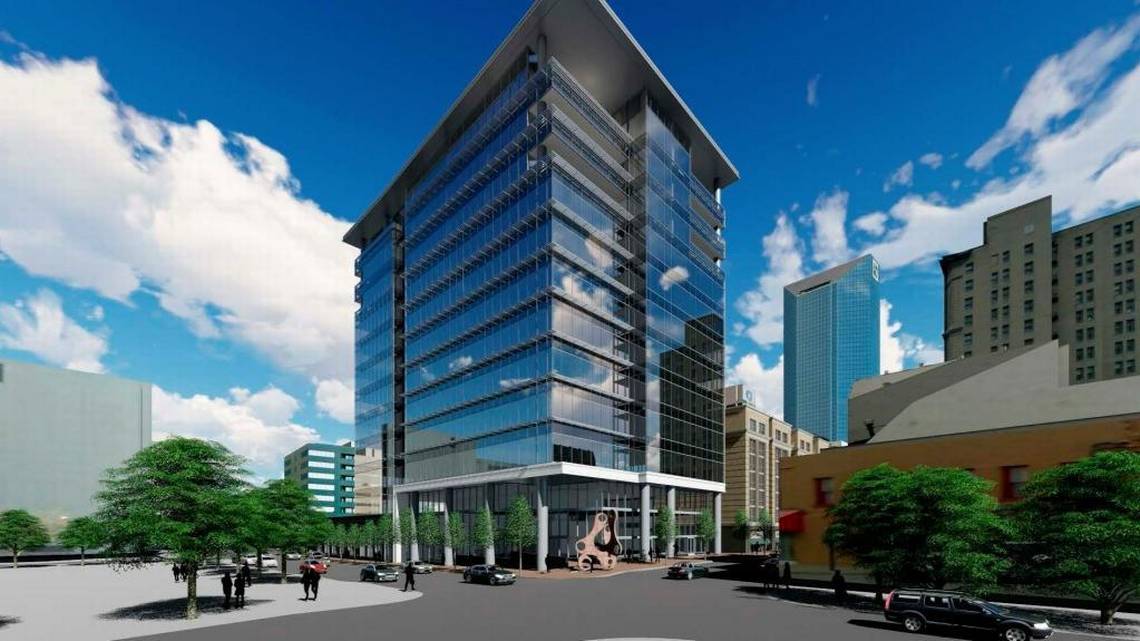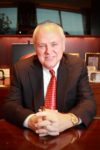 LEXINGTON, KY – The Rotary Club of Lexington held its weekly meeting Thursday, June 20,  at the Red Mile, 1200 Red Mile Road. The program's guest speaker was Dudley Webb.
Dudley Webb, a Lexington attorney and developer, was born in the coal mining community of Hot Spot in Letcher County, Kentucky, located in the heart of Appalachia.  He currently serves as Chairman of the Board of Directors of The Webb Companies, headquartered in Lexington, Kentucky.  Mr. Webb is also a Senior Partner in the law firm Webb, Hoskins, Brown & Thompson, P.S.C.
After attending school in Whitesburg, Kentucky, Mr. Webb went on to graduate from Georgetown College (B.A. – Business Administration) and the University of Kentucky College of Law (J.D. – 1968).  That same year, he established his private law practice.  Four years later, he partnered with his brother, Donald W. Webb, to found what is today the law firm of Webb, Hoskins, Brown & Thompson, P.S.C.  Mr. Webb is currently a member of the Kentucky, Ohio, Fayette County and American Bar Associations.
In 1972, Dudley and Donald Webb entered into real estate development and investing.  They quickly expanded their horizons from small residential and warehouse projects to the world of high-rise commercial real estate development.  They teamed to form The Webb Companies, a consolidation of design, development, finance, legal, construction, marketing, leasing, brokerage, property management, and ancillary real estate functions.  Under the Webb brothers' leadership, The Webb Companies and its affiliates grew to become one of the largest real estate development organizations in the U.S., with partners and projects in over 60 major markets from New York to San Francisco and Boston to Miami.  Their successes have been featured in many major publications including The Wall Street Journal, The New York Times, the National Real Estate Investor and Building Design & Construction magazine.  Completed projects include a vast array of world class mixed-use complexes, hotels, office parks and towers, retail centers, warehouse and distribution facilities, residential high-rises, and marinas.  Today, Mr. Webb continues to focus on new development projects, including the $200MM City Center mixed-use complex located in the heart of Lexington's central business district scheduled to open in the Fall of 2019.
Mr. Webb has served on various national industry boards and committees throughout his career, including the Urban Land Institute, the International Council of Shopping Centers, and the National Association of Industrial and Office Parks.  Locally, he has served on the boards of PNC Bank, the Triangle Foundation, the Bluegrass Community Foundation, the Lexington Chamber of Commerce (now Commerce Lexington), and the Downtown Lexington Corporation.  He has served on the Board of Trustees for Georgetown College and is a former member of the University of Kentucky Development Council.  In 2005, the Downtown Lexington Corporation honored Mr. Webb as one of its three Lifetime Members.  In February 2014, The Blue Grass Council, Boy Scouts of America honored Mr. Webb with the distinguished Boy Scouts of America North Star Award for playing a critical role in the success of Brave the Blue during its first two years as the signature event of the Blue Grass Council.  In May 2014, Mr. Webb, along with his brother Don, were inducted into Junior Achievement's Bluegrass Business Hall of Fame.
The Webb brothers have also served as co-chairs of the American Cancer Society drives and have co-hosted the annual Cardinal Hill Hospital telethon.  Mr. Webb has led major fund-raising efforts for the Calvary Baptist Church, Georgetown College and The Lexington School. Currently, he serves on the Board of Trustees at Sayre School.
Dudley is married to the former Marla Collins of Versailles.  They live in Lexington, Kentucky with their three children.
For additional information, or to attend this meeting, please contact Peggy Trafton at trafton@rotarylexky.org. 
401 West Main Street • Suite 305 • Lexington, KY 40507 • (859) 389-8100