Nov. 21, Mary Quinn Ramer, President, VisitLEX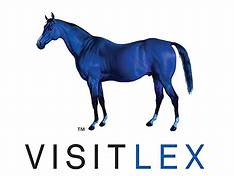 LEXINGTON, KY – The Rotary Club of Lexington held its weekly meeting Thursday, Nov. 21st,  at the Red Mile, 1200 Red Mile Road. The program's guest speaker was Mary Quinn K. Ramer is President of VisitLEX, where she oversees all administrative, marketing and convention activities for the destination organization.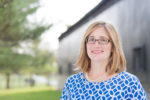 Mary Quinn brings 20 years of tourism, marketing communications, and event planning experience to VisitLEX.
Prior to becoming President, Mary Quinn spent seven years as the Vice President of Marketing at the organization.
During her tenure, she has overseen a successful rebranding effort and launch of the iconic blue horse brand, coordinated all Bureau activities for two international equine events, launched an original culinary tourism initiative, launched a national PR campaign for the destination, and has recently overseen the implementation of blue horse branded merchandise. Working with city officials and architects, Mary Quinn was an active participant in the restoration of the Old Fayette Courthouse, which now houses VisitLEX headquarters and their state-of-the-art visitor center.
In addition, Mary Quinn is active with numerous tourism-related organizations, including membership on the Kentucky Horse Park Commission and the boards of the Kentucky Travel Industry Association, Horse Country, Inc., Rural Land Management Board, Sister Cities, Equestrian Events International, LexArts, and McDowell House Museum. She is also a member of the Breeders' Cup 2020 Host Committee.
Mary Quinn has been fortunate to be involved in many award-winning projects over the years. She is a proud recipient of the Public Relations Society of America's top honor, the Silver Anvil, as well as the numerous marketing awards from the Kentucky Travel Industry Association, including Most Innovative Award in both 2017 and 2018. In 2015, Mary Quinn received the Lois Mateus Networking Award from the Kentucky Distillers Association and the Bourbon Women organization.
Mary Quinn is a Phi Beta Kappa graduate of Centre College, and in 2008, she received the Distinguished Young Alumna Award from the College.
Mary Quinn lives in downtown Lexington with her family and enjoys traveling across the globe and to interesting spots in her beloved Commonwealth, trying out new restaurants, spending time with her precious nieces and nephews, and savoring every last bite of a gingerbread man from Burke's Bakery in her hometown Danville.
For additional information, or to attend this meeting, please contact Peggy Trafton at trafton@rotarylexky.org. 
401 West Main Street • Suite 305 • Lexington, KY 40507 • (859) 389-8100