January 16th, Rob and Diane Perez, Founders & Owners, DV8 Kitchen, Life Changing Food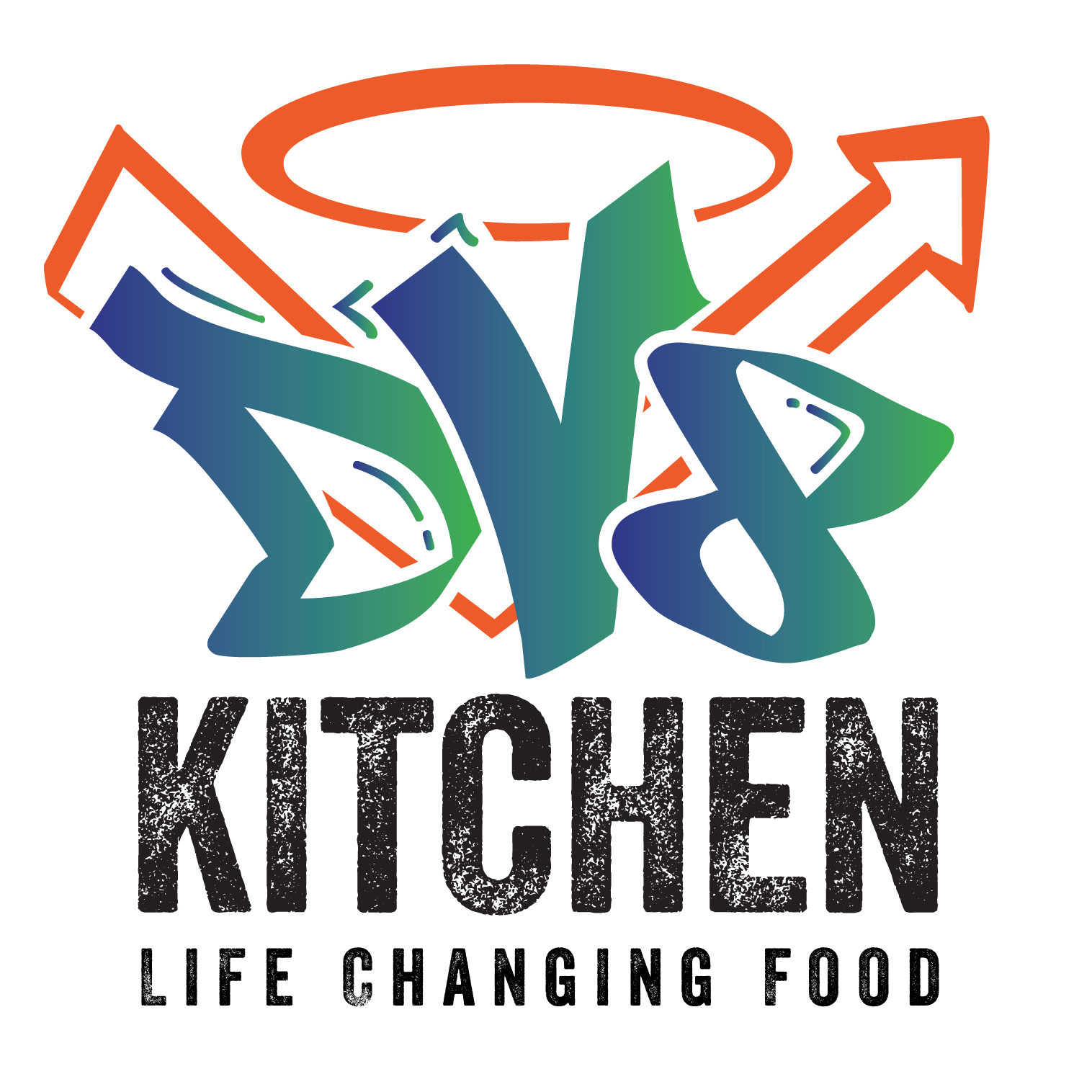 LEXINGTON, KY – The Rotary Club of Lexington held its weekly meeting Thursday, January 16th,  at the Red Mile, 1200 Red Mile Road. The program's guest speakers were Rob and Diane Perez, Founders & Owners, DV8 Kitchen, Life Changing Food.
DV8 Kitchen is a non-profit restaurant located in Lexington, KY that serves all-day breakfast sandwiches. The business was developed and operates as a second chance employment opportunity for people who are trying to redirect their lives. For these people, it is often difficult for them to find employers willing to take a chance on them, yet DV8 works to shatter the stigma that people in the recovery community are untrustworthy and incapable of holding a job. DV8 Kitchen not only provides employment to people in recovery in hopes of furthering their journey to recovery, but also the restaurant aims to serve amazingly delicious foods to its customers. From warm, gooey cinnamon rolls topped with cream cheese frosting to fresh baked loaves of bread to spicy fried chicken General Tso Tacos, DV8 truly does offer "life-changing food" – in more ways than one.
Kentucky is among the top ten states with the highest opioid-related overdose deaths and it is essential that we find a solution. Members of the Lexington community are dying every single day due to drug use and we cannot continue to turn a blind eye. Mothers, fathers, uncles, aunts, sons, and daughters are struggling with substance abuse in our neighborhoods and the problem must be addressed. At DV8, we seek to help become a part of the solution through providing means for former addicts to break the cycle of substance abuse. It is our hope that if these people find jobs and can begin to earn a living through routine, they will be able to break away from prior habits.
Contrary to popular belief, recovered addicts are more than capable of positively contributing to society. If business owners were to recognize that these individuals are oftentimes incredibly motivated, competent, dedicated, and hardworking, it is clear that they are worth the risk of hiring. If more people were added to the workforce, despite their checkered past, Lexington's economy would flourish. Too often addicts are looked down upon for their previous struggles, yet there is so much more to their story.
DV8 Kitchen has partnered with residential living facilities that serve people in recovery. The restaurant employs the residents that are ready to enter the workforce while maintaining contact with the organizations to ensure optimal results. Sharing resources and information is vital when dealing with recovery and together we hold the individuals accountable. We expect them to work a twelve-step program, maintain sobriety validated through weekly testing, and follow the guidelines set in place. Through doing so, we hope to provide the best possible experience for all parties involved.
Besides offering employment to former addicts, DV8 Kitchen aims to help second-chance employees learn valuable life skills. Employees attend weekly workshops where Lexingtonian businessmen and women speak about their experiences and offer advice applicable to everyday life. Additionally, DV8 Kitchen Vocational Training Foundation Inc. outfits employees with uniforms and food handler permits and shares the restaurant's mission with other businesses to encourage the introduction of opportunities for second chance employees in the Lexington community. We provide these services to foster relationships with people in the community and build employees' self-esteem while creating a positive work environment.
DV8 Kitchen invests in our second-chance employees in hopes of helping them in their journey to recovery. Every day addicts battle the negative stigma that surrounds them. It can be difficult for them to overcome the societal perceptions, which generally prevents them from finding meaningful work more often than not. With no means to pay for their modest bills or to re-enter society in a normal fashion, many people fall back into old patterns of substance abuse.
What many fail to recognize is that these people so desperately yearn for a second chance. More times than not, we have found that they are even more desiring to work hard because of the obstacles they have overcome. These individuals are characterized by resilience, humility, determination, and compassion. The people we have come into contact with have proven themselves again and again as not only topnotch employees, but true friends.
We have been able to provide jobs to recovering addicts. We employ 26 people, 95% of our staff is in recovery. Our turnover rate is under 70%, showing that DV8 is far under the national average of 100% in the restaurant industry. General statistics aside, we provide a safe place environment these people to work where they can reach their fullest potential.
While our immediate goal is to help people struggling with substance abuse, we also desire to share this idea with Lexington. Since opening in August 2017, word has started to spread. Consumers recognize that we produce great food, service, and atmosphere as evidenced by our Yelp ratings. The community has rallied around the business to support the mission. We believe that DV8's concept can help Kentucky's opioid epidemic, and one of our biggest goals is to encourage others in the community to invest in recovering employees.
Our current goal is to build DV8 Kitchen as a social franchise. We are hoping to make the first step toward this endeavor through using this grant to open a bakery. We currently sell our fresh baked bread to restaurants within the community, yet it is our goal to expand our clientele list. A larger space would enable us to produce a greater amount of baked goods to sell to local businesses, which will eventually help us with our growth.
We hope that by growing the concept, others will learn to recognize that people in recovery possess value. It is the goal that these employers will discontinue the systematic elimination of job opportunities and instead extend employment that are trying to help themselves.
We operate the restaurant and the future bakery in an MSA of 350,000 people in a community plagued with opioid abuse. It is critical that we offer product that the guests love. We have to serve top quality food and give excellent service in order to maintain a competitive advantage in business. If we are able to maintain these standards, it is the hope that it will change the societal perception of second chance employment.
The Chrysalis House, Shepherd's House, and Revive are all residential living facilities for people in recovery. DV8 hires residents from these homes and works in tandem with these organizations. We have interfaced with over 125,000 customers in the first year of business. We openly communicate our mission of second chance employment with the guests and we maintain transparency in our social enterprise.
The restaurant concept was devised by Rob and Diane Perez. The couple met as in the restaurant industry and has remained in the business for 25 years. Together, they opened three local restaurants in Lexington before they decided to focus on a service-oriented social enterprise. A recovering alcoholic, Rob understood how firm of a grip substance abuse could have on a person. He knew the trials addicts face on a personal level while Diane had witnessed it firsthand and was able to view it from a different perspective. Along with his wife, he designed a concept to help target RECOVERY.
 Bio:  Rob Perez
Early in his career as the General Manager of the Hard Rock Café in Dallas, Rob saw firsthand how to build a world class restaurant, brand and management team.  As the General Manager of the Orlando Hard Rock he led the team to achieve annual sales of over $42 million.  Rob's successful track record led him to the position of Director of New Openings for Hard Rock International.  Rob was charged with project management, city government liaison and negotiating leases.  He opened restaurants in Miami, Nashville, Myrtle Beach and San Antonio achieving rave reviews. During his 9 years at Hard Rock Café, Rob helped the company increase from 3 restaurants to over 30.
In 1995 The Walt Disney Company acquired ESPN.  Disney's goal was to leverage the ESPN brand.   Rob was lured to Southern California for this challenge.  Rob was an integral part of the development and creation of the ESPN ZONE.  Rob developed every aspect of training, development, culinary, operations, policies and procedures that formed the foundation of this new and exciting restaurant experience.  After the first ESPN ZONE opened in Baltimore, Rob led the operations team to successful openings in Chicago, New York, Washington D.C., Atlanta, Anaheim, Las Vegas and Denver.  Rob grew the ESPN ZONE into a $100 million + business and was recognized by the National Restaurant Association for the prestigious "Hot Concept Award" in 2001.
Rob has dedicated the last 5 years to acquiring an in depth knowledge of the franchise restaurant business.  Rob's passion for the restaurant business led him to New Orleans to take over the reigns as Vice President of Operations for Copeland's Restaurants, overseeing 48 restaurants with sales in excess of $160 million.  Rob established a new restaurant opening process which improved profitability 150% in the first 90 days of operation.  After mastering the franchisor role, Rob became a senior operator with one of the Nation's most successful Applebee's franchisees located in Lexington, Kentucky.  Rob successfully established plans to improve profit, led strategic planning and implementation of training and established a comprehensive development program to address diversity.
Rob's strengths are founded in his creativity and his ability to lead and direct teams, while focusing on systems that deliver profitability. His expertise is broad and covers all aspects of restaurant operations.  This includes menu development, purchasing, management of food quality, service, labor, atmosphere, and cost.  In addition, Rob has successfully opened restaurants throughout the country and has built vendor and business relationships in complex, high volume, multi-level operations.
In 2008, Rob, along with his wife Diane created, developed and operate Saul Good Restaurant & Pub in Lexington KY.  There are 3 locations.
Rob has seen first-hand how to build restaurant brands and how prevalent addiction is in the industry he loves. Rob & Diane founded Dv8 Kitchen as a social enterprise focused on giving second chance employment opportunities to people in recovery from drug or alcohol addiction. Dv8 Kitchen focuses on providing top-quality food, service and atmosphere for every guest. By providing "a better-than-expected" dining experience, the hope is to build a new standard for the second chance employee to live by and to change the way the guests perceive people in addiction recovery.
For additional information, or to attend this meeting, please contact Peggy Trafton at trafton@rotarylexky.org. 
401 West Main Street • Suite 305 • Lexington, KY 40507 • (859) 389-8100