March 5th, Carrie Butler, General Manager, Lextran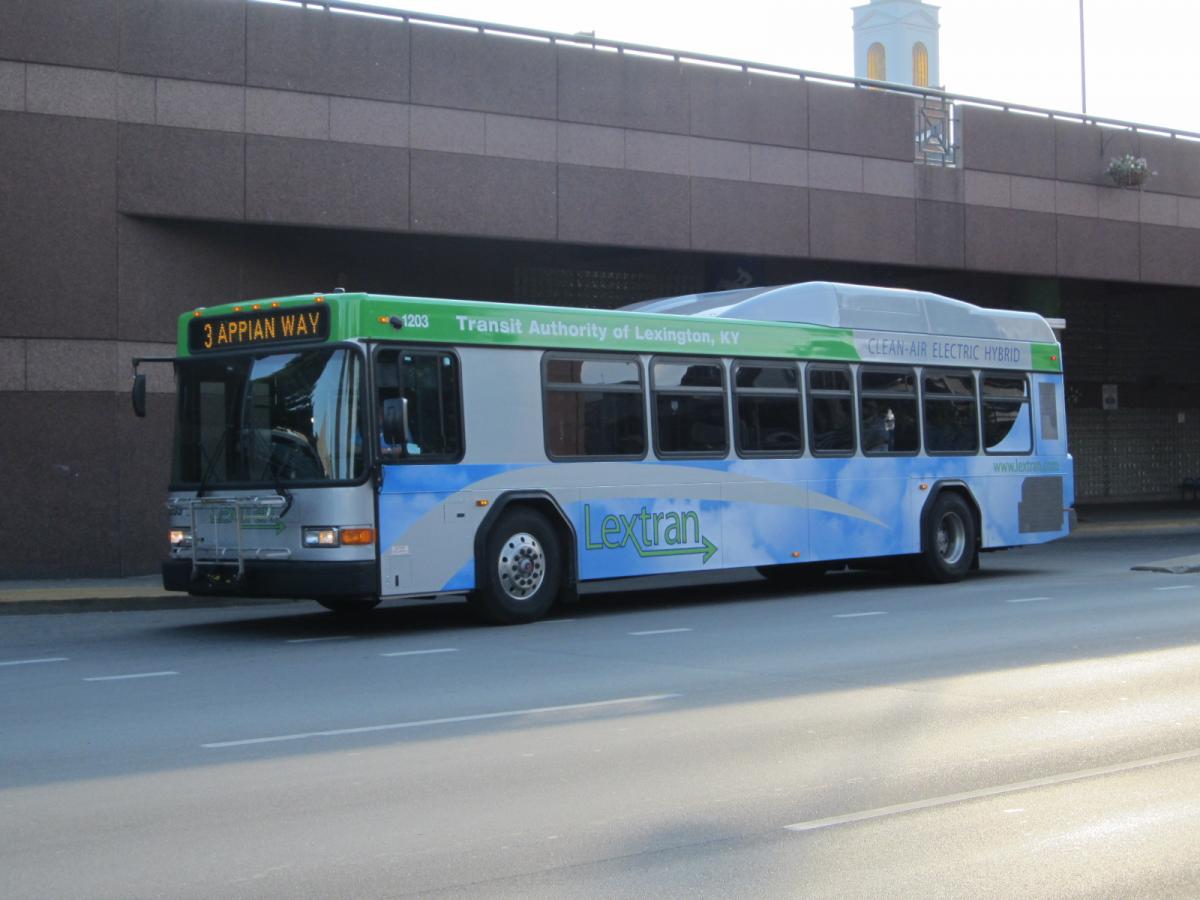 LEXINGTON, KY – The Rotary Club of Lexington held its weekly meeting Thursday, March 5th,  at the Red Mile, 1200 Red Mile Road. The program's guest speaker was Carrie butler, General Manager, Lextran.

Have you ever stopped to wonder… what it would be like to live in Lexington if you didn't own a car? How you would get to work without a car? What Lexington would be like if everybody took public transportation and nobody drove a car? Where your tax dollars go in support of Lextran and whether that is a good investment? The Rotary Club of Lexington's speaker this week, Carrie Butler, will address these and other questions about Lextran, Lexington's public transit system.
Carrie currently serves as the general manager of Lextran where she oversees all aspects of the organization, which provides nearly five million passenger trips annually with a fleet of 100 vehicles. She is a highly motivated, energetic transit professional with nearly 20 years' experience in the fields of transportation and urban planning. She has a broad base of experience in the transit industry, including day-to-day management, service planning, scheduling, marketing, long-term regional planning, and New Starts projects. Carrie assumed her role at Lextran in 2015.
Carrie developed her passion for public transportation during her fellowship from Florida Department of Transportation where she worked for Miami-Dade Transit and Star Metro in Tallahassee. Previously, at the Transit Authority of River City in Louisville, she managed the Department of Planning and Scheduling.
At TranSystems, her project focus was on intelligent transportation systems planning along with a range of transit and urban design plans for transit agencies, local, state, and federal projects.
Carrie received a master's in science in urban and regional planning from Florida State University and a bachelor of arts in economics from Bellarmine University.
She is a member of the American Public Transit Association (APTA) and was recognized by Mass Transit magazine as one of the top "40 Under 40" transit professionals in 2009.
For additional information, or to attend this meeting, please contact Peggy Trafton at trafton@rotarylexky.org. 
401 West Main Street • Suite 305 • Lexington, KY 40507 • (859) 389-8100