June 4th, Paul Wagner, Executive Producer of Black in Blue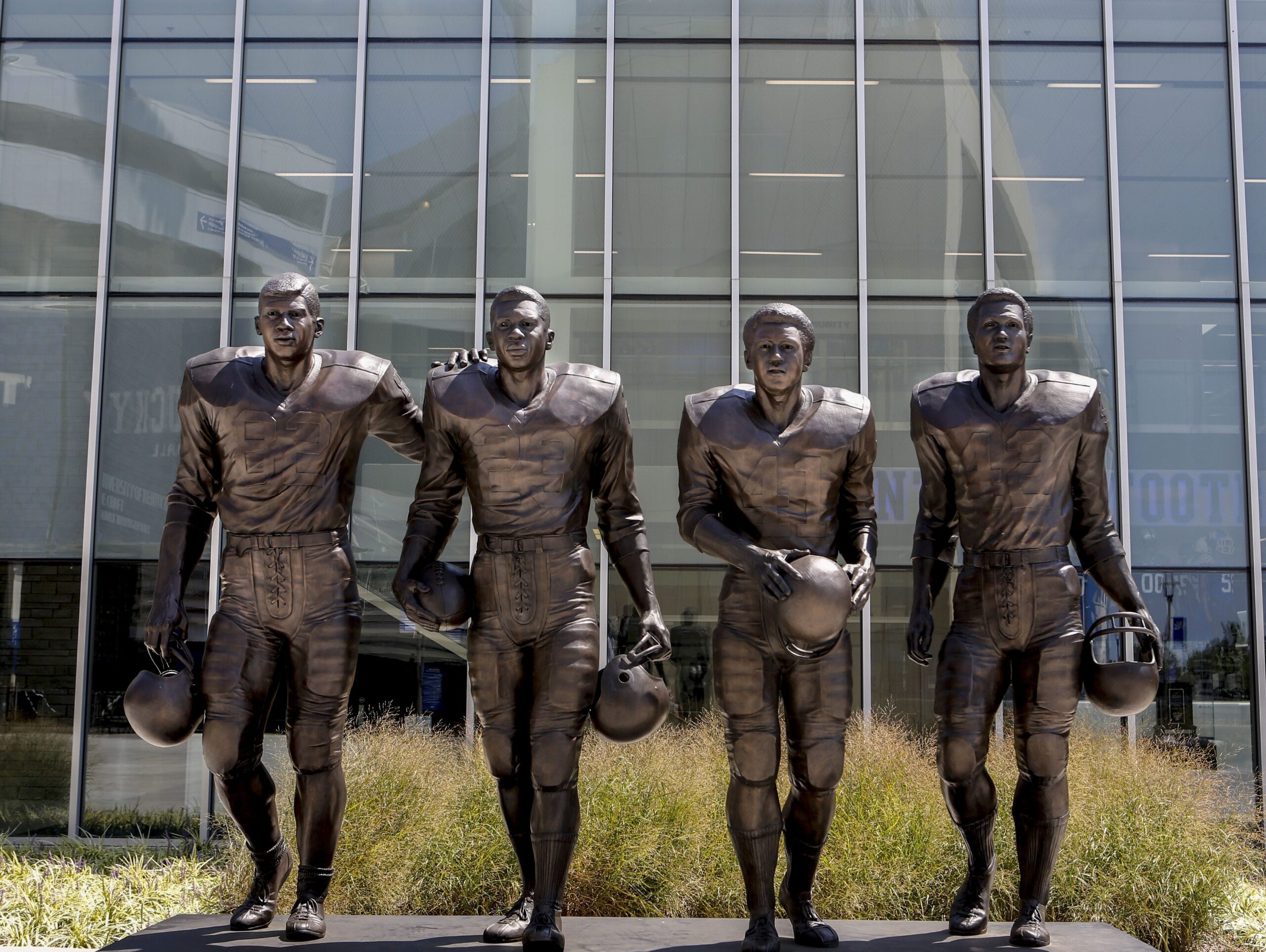 LEXINGTON, KY – The Rotary Club of Lexington held its virtual weekly meeting Thursday, June 4th via Zoom. To view the meeting please go to our YouTube link.    The program's guest speaker was Paul Wagner, executive director for Black in Blue.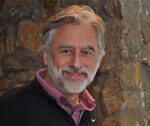 When President-Elect Jamie Schrader invited Paul Wagner to speak about his latest documentary, Black in Blue, Jamie had no idea that some of the issues raised in that film would be on the front page of America's newspapers, on the evening news, and all over social media this week.  As we struggle to address the unfinished business of race in America, Paul Wagner's film reminds us of a time when the first African American students were permitted to play football in the Southeastern Conference, opening the way for students of color to play other sports in the SEC and to claim their rightful role on university campuses in the South.
Paul Wagner is an Academy Award and Emmy Award-winning independent filmmaker whose documentaries have premiered at the Sundance, Toronto, Telluride, and Rotterdam film festivals and been broadcast widely on PBS. He has produced and directed over forty films over a forty-year career.
Paul's dramatic feature Windhorse won awards for Best American Feature and for Best Director at the Santa Barbara film festival and was released theatrically by Shadow Distribution and New Yorker Films.
Paul's most recent documentaries are Good Work: Masters of the Building Arts and Black in Blue*, which premiered on KET on April 20, 2020.  Paul wrote, co-produced and directed this film that tells the story of four African American football players at the University of Kentucky who broke the color line in the Southeastern Conference in the 1960s. Paul's classmates, Nate Northington, Greg Page, Wilbur Hackett, and Houston Hogg, endured racism and hardship, but ultimately, their courage and the bonds of team loyalty would ensure the success of integration at UK.
His next release will be the feature documentary Fishing with Dynamite, about the ethical crisis in American corporations.
In addition to his filmmaking, Paul teaches courses in screenwriting and film directing at the University of Virginia.
Paul was born in Louisville, Kentucky and earned a BA in English and an MA in communications at the University of Kentucky. He currently resides in Charlottesville, Virginia,  with his wife, Ellen Casey Wagner. Paul and Ellen are the principal officers in American Focus, Inc., a non-profit organization dedicated to the creation of independent films about subjects in American culture.
We are also pleased to have as a special guest this week Wilbur Hackett, Jr., one of the four heroes of Wagner's film.  At UK Mr. Hackett earned Sophomore All-SEC honors in 1968 and received the team's "110 Percenter Award."  He became the SEC's first African American team captain in any sport in 1969.  Hackett was named UK's Co-Most Valuable Player as a senior and served as a graduate assistant coach for two seasons.   The contributions made by Hackett and fellow pioneers Nate Northington, Greg Page, and Houston Hogg were recognized with the construction of a statue located at Kroger Field in 2016.
For additional information, or to attend this meeting, please contact Peggy Trafton at trafton@rotarylexky.org. 
401 West Main Street • Suite 305 • Lexington, KY 40507 • (859) 389-8100