July 30th, Mitch Barnhart, Athletics Director, University of Kentucky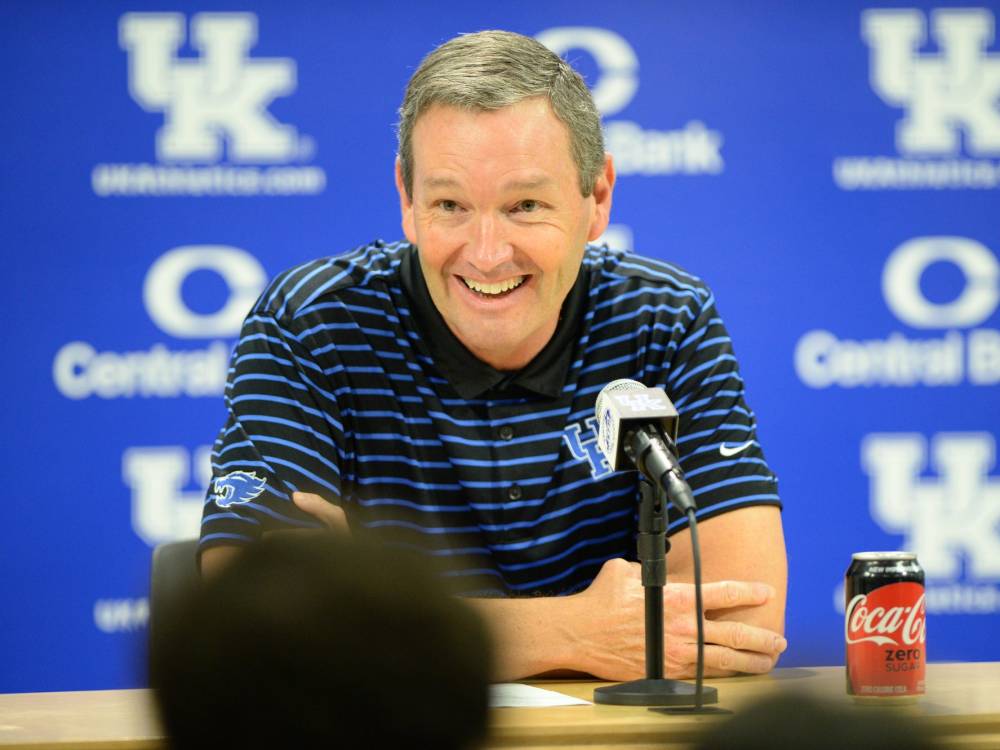 LEXINGTON, KY – The Rotary Club of Lexington Held its weekly meeting Thursday, July 30th,  virtually on Zoom at 12:15 p.m. If you would like an invitation to join the meeting please email trafton@rotarylexky.org. The program's guest speaker was Mitch Barnhart, Athletics Director, University of Kentucky.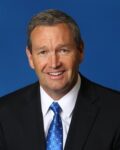 Although Mitch Barnhart, this week's speaker, has faced many challenges in his 18-year tenure as athletics director at the University of Kentucky, this year may be the most challenging yet.  As the academic year is set to start, much about SEC Athletics for 2020-21 is still up in the air and may stay that way for the foreseeable future.  On Thursday, Barnhart will tell us what we know now, what we don't know yet, and what he believes is likely to happen.
Barnhart was hired by the university in 2002, succeeding Larry Ivy. Since his arrival in Lexington, Barnhart has steadily invested in the growth of all 22 UK teams while maintaining a singular commitment to the holistic development of Wildcat student-athletes. Matching resources to expectations has been a hallmark of his tenure, with the proof coming in the form of $300 million in facility improvements since 2007 and his bold pursuit of Elite 1-3-5, the aim of which is for each UK team to be No. 1 by winning a conference or national championship, sustaining a department-wide 3.0 grade-point average and ranking in the top five of the Learfield IMG Directors' Cup standings by 2022. A full account of his achievements as AD and UK's progress toward Elite 1-3-5 appears on the UK Athletics Department website. At the heart of everything are the core values Barnhart has instilled in the department he leads: character, integrity, knowledge, stewardship, and competitiveness.
However, Barnhart's achievements are not limited to UK.  A steadfast believer in the transformational power of college athletics, Barnhart is influential on the national level. Already having served on numerous committees and boards for the NCAA and the National Association of Collegiate Directors of Athletics (NACDA), Barnhart completed his third year as a member of the NCAA Division I Men's Basketball Committee in 2019, which brings responsibility for selecting, seeding and bracketing teams along with administration of the NCAA's highest-profile event, and he now serves as chair of that committee.
With his extensive previous experience on the NCAA Division I Council, as chair of the NCAA Competition Oversight Committee, and as a member of the NCAA Division I Baseball Committee, in addition to several other leadership groups, Barnhart has proven himself well suited for the task. And he has logged comparable achievements in the SEC.
In addition to the extraordinary achievements of his work world, reaching new heights is also a theme of his personal life. An avid mountain climber, Barnhart has scaled Mount Kilimanjaro in Africa, Mount Rainier in Washington and the Grand Tetons in Wyoming; performed tandem parachute jumps with the Army Golden Knights; and served on the national advisory board of K-Love Radio.
Barnhart and his wife, Connie, also actively serve and support the Christian Student Fellowship and the Fellowship of Christian Athletes on campus. The Barnharts have three children, Kirby Willoughby, Blaire Jansen and Scott; Kirby's husband, McKenzie; grandsons, Cooper and Reece; Blaire's husband, Andrew; and Scott's wife Cassie.
For additional information, or to attend this meeting, please contact Peggy Trafton at trafton@rotarylexky.org. 
401 West Main Street • Suite 305 • Lexington, KY 40507 • (859) 389-8100