Oct. 15th – Robert G. Clark, Founder & President, Sustainable Business Ventures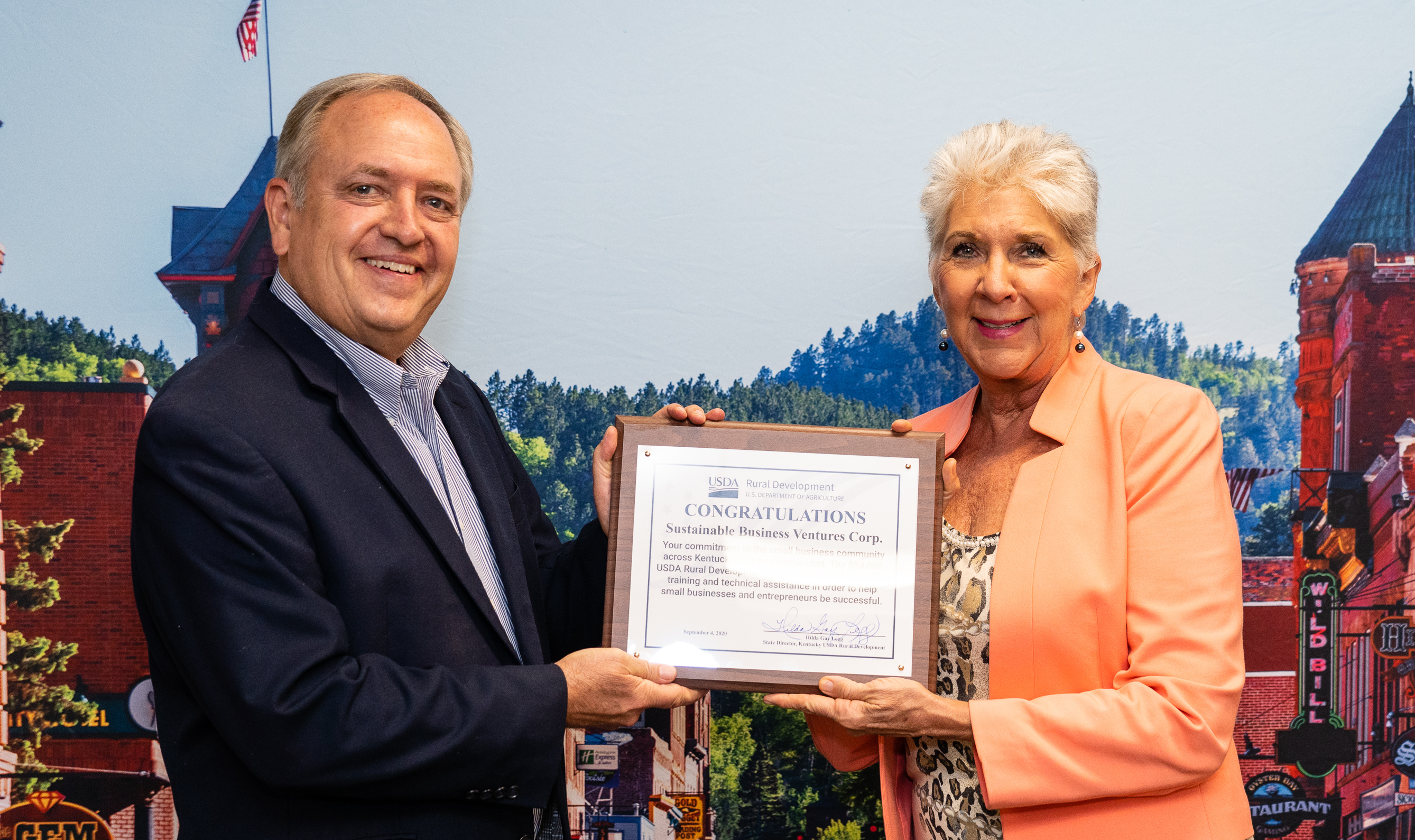 The Rotary Club of Lexington's guest speaker will be Robert G. Clark. The meeting will be held via Zoom and begin at 12:15 pm. If you would like a Zoom invite please email trafton@rotarylexky.org.
Over the past 14 months, we've heard presentations on how women got the right to vote, how to vote in the upcoming general election, and how to increase the voter turnout.  The latter included a story about the return of voting rights to a young man with a felony conviction for auto theft. Since then more than 140,000 Kentuckians with non-violent felony convictions have had their voting rights returned in what is a first step in reforming the criminal justice system in Kentucky.
      Our speaker this week, Robert G. "Bobby" Clark, has been a leader in this effort, channeling his energies into systemic reforms that focus on rehabilitation and life after incarceration, not just punishment. To that end, Bobby created a Green Entrepreneur program that has been providing training and business plan assistance to 16-to-24-year-old low income youth and helps difficult-to-employ individuals including inmates at Southeastern Correctional Institution in Lancaster, Ohio. Bobby has also worked with inmates in the Prison Entrepreneur Program (PEP) in Texas and judged the business plan presentations of inmates.
      Bobby has been a speaker, trainer, serial entrepreneur, and developer of social enterprises. He launched his first business in 1981 while a student at the University of Kentucky and has operated a publishing company for more than 30 years. He is: (1) founder & president of Sustainable Business Ventures (SBV), a 501(c)(3) non-profit; (2) one of the founders of the Kentucky Chapter of the Social Enterprise Alliance; (3) co-founder of the Kentucky Entrepreneur Hall of Fame started in 2010; and (4) president of a new non-profit called Safer America for All, which focuses on preventing gun violence in schools.
      SBV was recently awarded a $54,000 USDA grant to help establish entrepreneurial communities in 16 rural counties and increase participation in the No Cost SBV Entrepreneur Network.  The network uses a state-of-the-art digital platform that connects entrepreneurs to other entrepreneurs, mentors, and technical service providers as well as access to capital and offers useful online training programs to help businesses grow and create jobs.
      Bobby is vice-president of Bluegrass Forever Green, a division of Bluegrass Tomorrow, an 18-county central Kentucky organization that connects, unifies, and motivates the current and future stakeholders of the Bluegrass Region. The Bluegrass Local Foods & Spirits Council is part of this division. Bobby has for almost a decade prepared USDA Rural Energy for America Program grant applications that provide 25% of the costs for small businesses in rural communities for energy efficiency and renewable energy projects. He has helped approximately 120 small businesses in six states get over $6 million in grants.
      Bobby is a Fellow on the Commonwealth Policy Institute and chaired the Criminal Justice Reform Committee.