Oct. 8th – Breaking the Bronze Ceiling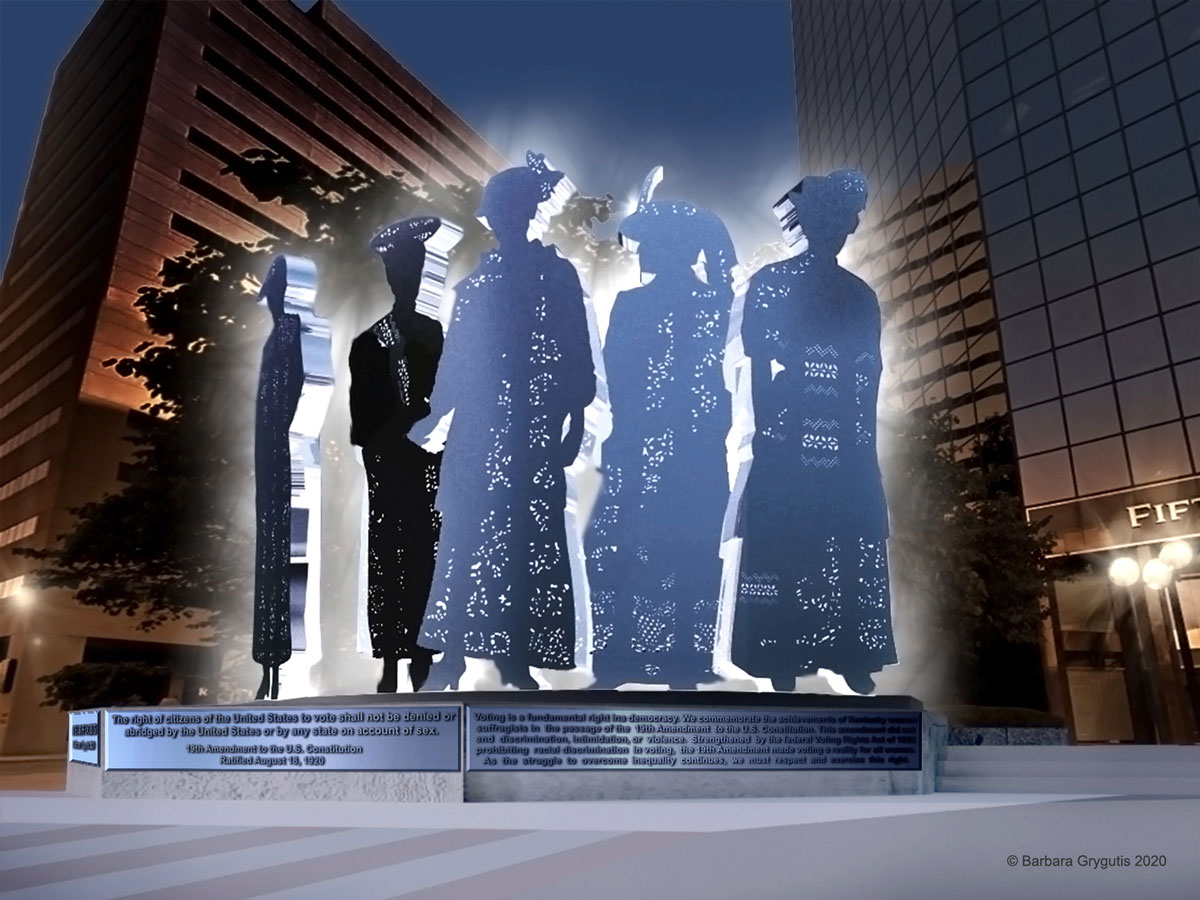 The Rotary Club of Lexington guest speakers were Councilmembers Jennifer Mossotti and Kathy Plomin.
The meeting was held via Zoom and begins at 12:15pm. If you would like a an invitation please email trafton@rotarylexky.org.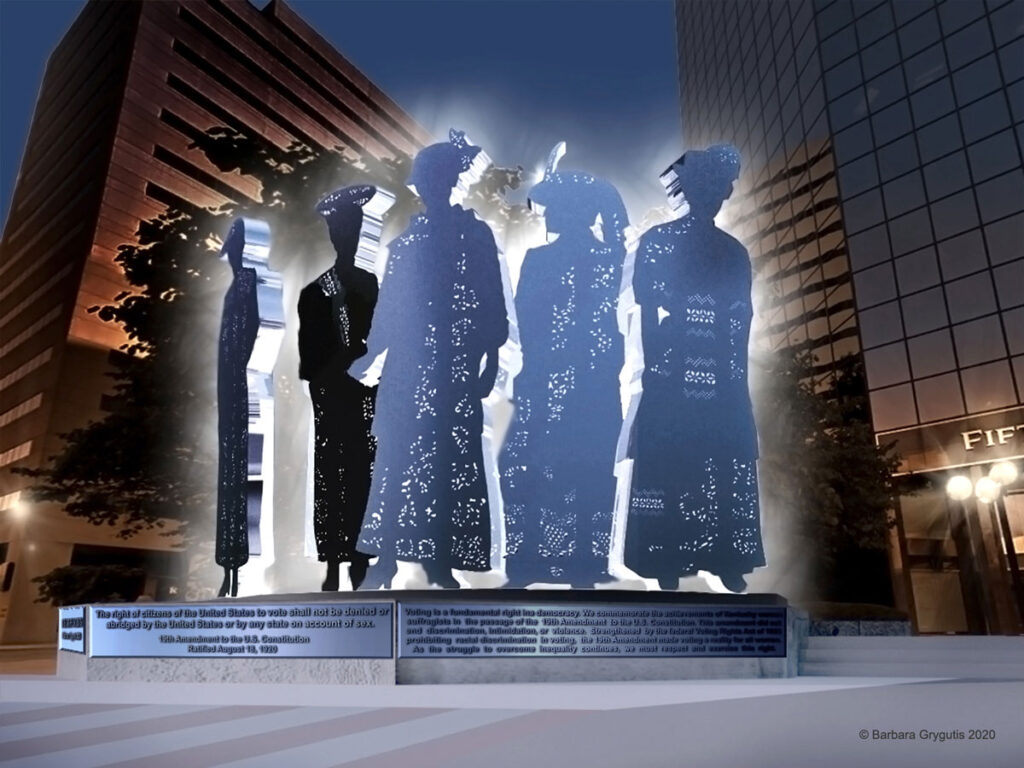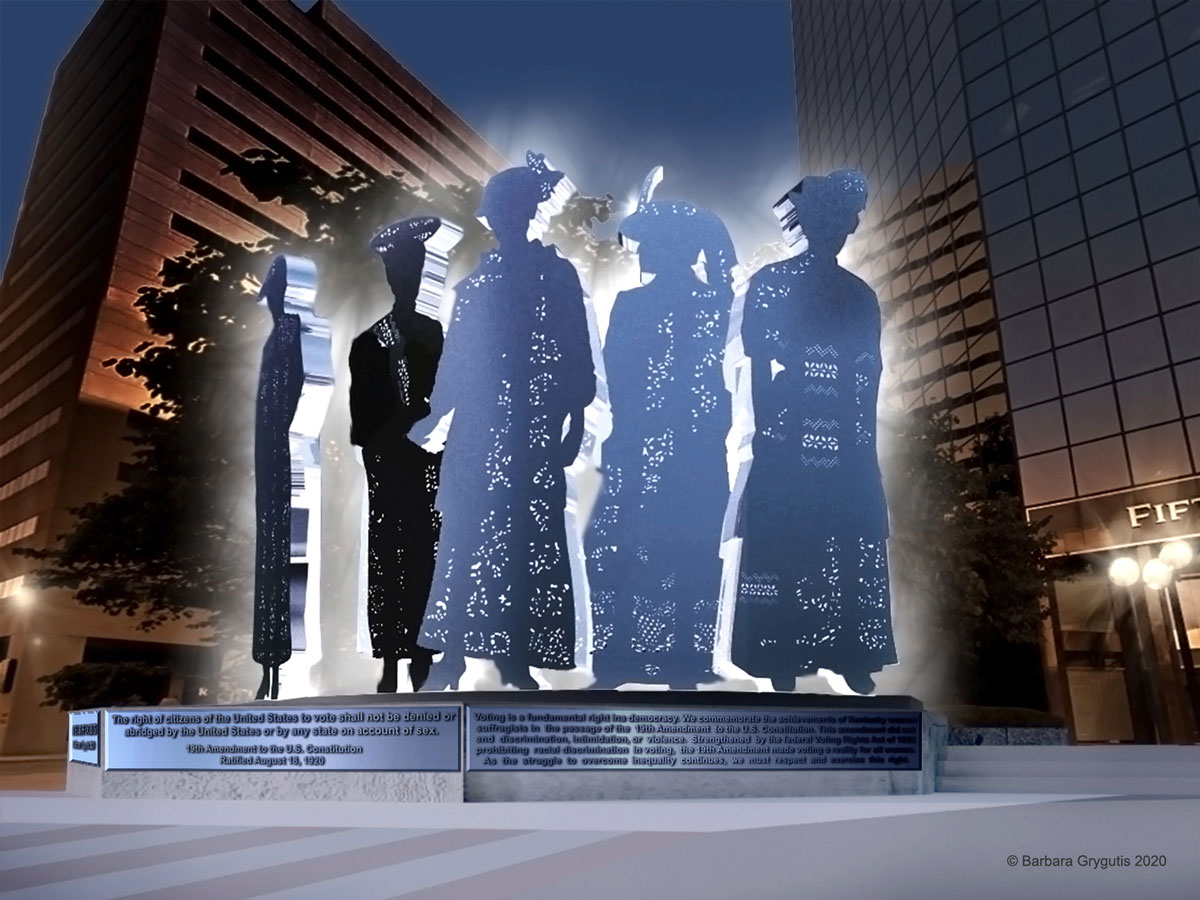 On August 18, 1920, Tennessee became the 36th state to ratify the 19th Amendment to the US Constitution. Six days later Secretary of State Bainbridge Colby certified the ratification of the amendment giving American women the right to vote although it would take the Voting Rights Act of 1965 to complete that process for many women from racial and ethnic minorities.
As we approach the first general election to be held since the 100th anniversary of the 19th Amendment, it seems only right that we celebrate that event and honor the many contributions women have made to our nation, to the Commonwealth, and to our community.  Our speakers this week, Councilmembers Jennifer Mossotti and Kathy Plomin, will revisit some of those accomplishments along with their efforts to "break the bronze ceiling" here in Lexington.
      Jennifer Mossotti, Chairperson of Breaking the Bronze Ceiling (BTBC), presently serves as Councilmember for the 9th District on Lexington's Urban County Council and has a well-earned reputation for being a strong voice for her constituents. She has been awarded the Fayette County Neighborhood Council's Neighborhood Hero Award. A high-energy community leader and tireless public servant, she has been recognized for her overall political leadership by the National Foundation for Women Legislators.
Inspired by an eye-opening article in TIME magazine in August of 2017 that revealed that fewer than 7% of the 5,193 monuments in the United States recognize women, Councilmember Mossotti questioned, "Where are the women monuments in Lexington?" Soon thereafter, she, along with a small group of dynamic women in Lexington, formed the "Breaking the Bronze Ceiling" initiative to raise funds to erect a monument in downtown Lexington in 2020.
For the past 20 years, Ms. Mossotti has also been a professional real estate agent, both residential and commercial. She presently serves as chair of the Urban County Council's Planning and Public Safety Committee and serves on Council's Budget, Finance & Economic Development Committee; the Environmental Quality & Public Works Committee; the Parks & Recreation Advisory Board; and the Rural Land Management Board.
She is married to Ron Mossotti, past president of Hammond Communications Group in Lexington, and has three children and six grandchildren. She enjoys gardening and horseback riding in her free time.
      Kathy Plomin, Vice Chair of BTBC, has lived in Lexington for over 30 years and is currently in her second term representing Lexington's 12th Council District. Her district comprises 70% of the land mass in Fayette County and is home to our horse farms, farmland, and natural resources.
Ms. Plomin's professional career includes 21 years as WKYT's vice president of sales and marketing; president of United Way of the Bluegrass; and founder of 100 Women, a donor and advocacy organization that supports area nonprofits that provide services for women and their children. She also served as the national chair of the CBS Sales and Marketing Board.
Councilmember Plomin is ecstatic to be involved in BTBC's mission and goal towards erecting a monument in honor of Lexington's history and the fight for suffrage.