WEDNESDAY MEETING, NOV. 4th, WITH COACH JOHN CALIPARI!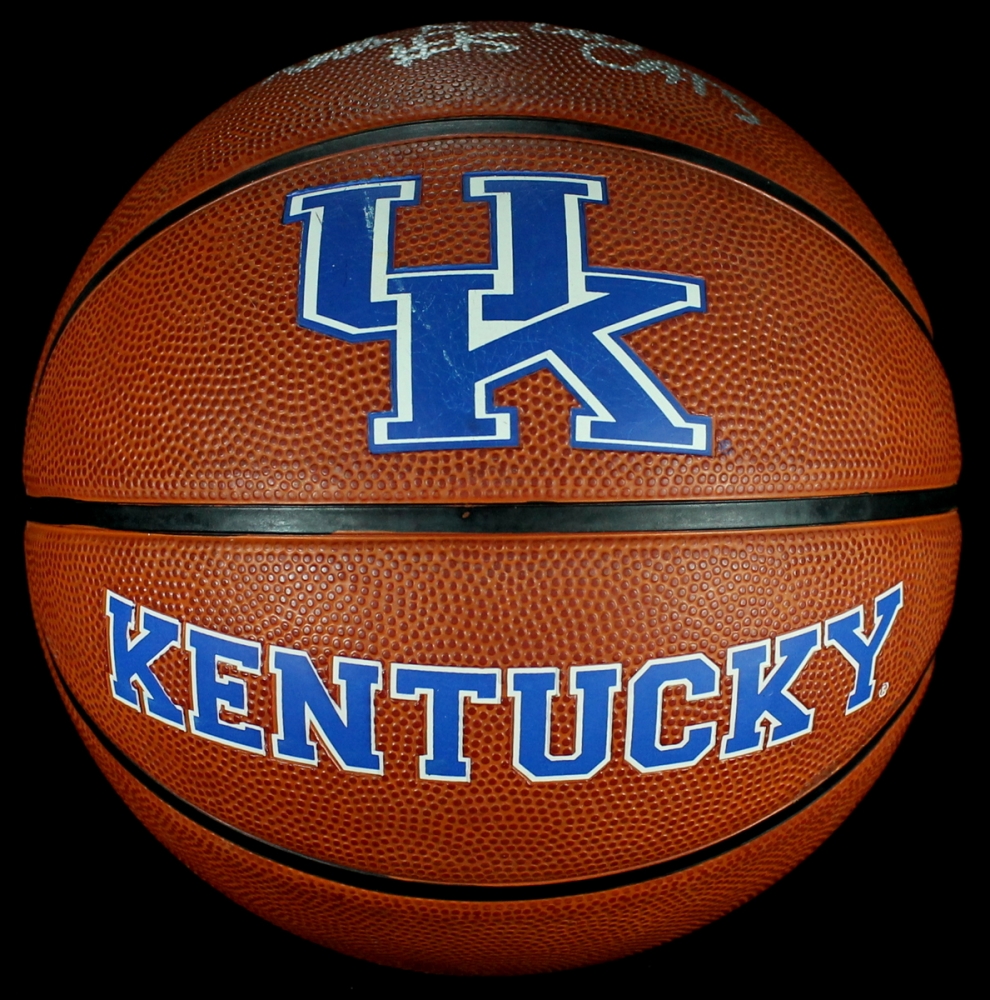 The Rotary Club of Lexington's November 4th  program  featured John Calipari, Head Coach, Men's Basketball University of Kentucky. The meeting was held via Zoom and begin at 12:15 pm.  If you would like a Zoom invite please email trafton@rotarylexky.org. 
A "players-first" coach with a penchant for helping people reach their dreams, this week's speaker, John Calipari, has guided six University of Kentucky men's basketball teams to the Final Four and led one to a national championship.  From UMass to Memphis and now Kentucky, Calipari's career has been successful throughout, but his most recent run in Lexington has been the best stretch of his career and his most recent year may be the most challenging.      During Calipari's 11 seasons at UK, Kentucky owns more NCAA Tournament wins (31), Final Four appearances (four), Elite Eight berths (seven) and Sweet 16 showings (eight) than any other school. He's won six SEC Tournament titles (and appeared in eight of 10 possible title games) and won six SEC regular-season championships. At the end of the 2014-15 season, Calipari became the 96th coach to join the Naismith Memorial Basketball Hall of Fame, considered one of the ultimate achievements in the game.
Quite honestly, though, Calipari's on-court success overshadows a much more significant picture. In his goal to lead a players-first program, he has helped 49 players earning NBA Draft selections. Calipari's players have entered the league NBA-ready, garnering 23 All-Star selections. Five of his players have been tabbed All-NBA, three have been named NBA Rookie of the Year, and 14 players from Calipari's first nine teams at Kentucky have made the NBA All-Rookie teams. Calipari has also stressed academics.  All 20 players at the University of Kentucky who were eligible to graduate by the end of their senior years walked away with a diploma in hand, including four players who earned their degree in just three years. Calipari's
teams routinely have posted a combined team grade-point average of 3.0 or better.
His foundation, The Calipari Foundation, has raised millions of dollars to help the lives of those in need, especially those impacted by natural disasters over the past ten years. In 2019, when federal workers were without pay due to a government shutdown, he, his wife, and his foundation assisted workers with financial help and grocery gift cards. His latest efforts include spearheading the creation of the John McLendon Minority Leadership Initiative, a nationwide coach-driven initiative to provide minorities a jump-start to their careers through practical experiences, opportunities to build their network and instilling the values of John McLendon: integrity, education, leadership and mentorship. Participants in the initiative will be known as MLI Future Leaders.
Author of five books, including the New York Times Best Seller Players First: Coaching from the Inside Out, Calipari is a master of communication and maximizing talent. He lives by the motto "It's never a matter of how far you have fallen, but instead it's about how high you bounce back."