May 6th, Commonwealth of Kentucky, Governor Andy Beshear joined by Secretary Mike Berry, Kentucky Tourism, Arts and Heritage Cabinet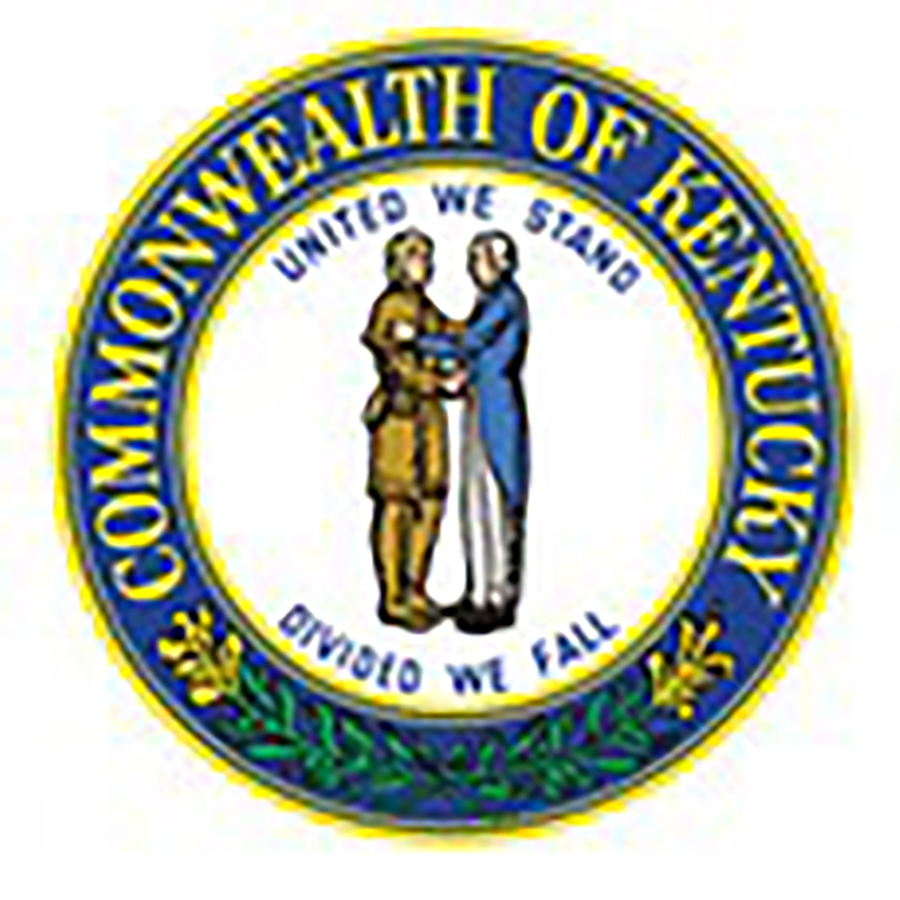 LEXINGTON, KY – The Rotary Club of Lexington held its weekly meeting  in conjunction with the Rotary Club of Louisville virtually on Thursday, May 6th.  The program's guest speakers were Governor Andy Beshear joined by Secretary Mike Berry, Secretary of Kentucky Tourism, Arts and Heritage Cabinet.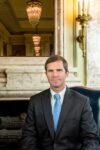 Last week saw the 147th running of the Kentucky Derby before a live, albeit reduced, audience and Wallethub ranked Lexington as 15th out of 180 cities in unemployment recovery.  Things are clearly coming back although their final form is not yet clear. This week, as Kentucky continues its phased reopening of business and public life, Governor Beshear will address a joint Zoom meeting of the Rotary Club of Lexington and Louisville, describing the road ahead. He will be joined by Mike Berry, Secretary of the Kentucky Tourism, Arts, and Heritage Cabinet.
Andy Beshear grew up in Fayette, Franklin, and Clark counties and graduated from Henry Clay High School, the son of 61st Governor Steve and First Lady Jane Beshear. He graduated magna cum laude from Vanderbilt University and earned his juris doctor degree from the University of Virginia School of Law. After law school, Andy worked at an international law firm based in Washington, DC, where he met his wife, Britainy. After marrying, Andy and Britainy moved back to Kentucky and Andy continued his legal career at Stites & Harbison, where he was recognized as the nation's top consumer lawyer by Lawyer Monthly. He also tailored his practice to represent non-profit youth organizations, helping implement background checks and other protective measures to keep kids safe.
In 2016 Andy became Kentucky's 50th Attorney General. In that role he fought against the opioid epidemic, child abuse, and human trafficking. He worked diligently to protect seniors from scams, fraud, and physical and financial abuse and helped lead the fight to protect access to health care and to manage the rising costs of prescription drugs. He also made it a top priority of his office to end the state's rape kit backlog and stood up for public education and hard-earned pensions.
On December 10, 2019, Andy was sworn in as Kentucky's 63rd governor, a short three months before COVID-19 locked down the state.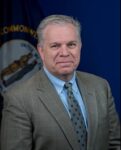 Michael E. Berry was appointed Cabinet Secretary by Governor Andy Beshear on December 10, 2019. Prior to his appointment, Berry served as the longest-serving president and CEO in the history of the Kentucky Derby Festival. Under his 22 years of leadership, the Kentucky Derby Festival orchestrated the award-winning two-week celebration for over 1.5 million attendees annually generating an economic impact of $128 million for Kentucky.
In 2008, Berry was inducted into the IFEA Hall of Fame and the Phi Kappa Tau National Fraternity Hall of Fame. He is also graduate of Leadership Louisville and a former recipient of Business First of Louisville's "Forty Under 40" award. In 2011, he was the recipient of the Louisville Defender Outstanding Community Service Award, the later in 2012, Berry was inducted into the DeMolay International Hall of Fame. Most recently, Berry received the Silver Anchor Award from the Waterfront Development Corporation and the Dan Mangeot Lifetime Achievement Award from the Louisville Convention and Visitors Bureau (Louisville Tourism).
Berry holds a BA in American Studies and Political Science from Georgetown College and is a graduate of Waggener High School in Louisville.
For additional information, or to attend this meeting, please contact Peggy Trafton at trafton@rotarylexky.org. 
401 West Main Street • Suite 305 • Lexington, KY 40507 • (859) 389-8100