August 12th, Chad Needham, Owner, Needham Properties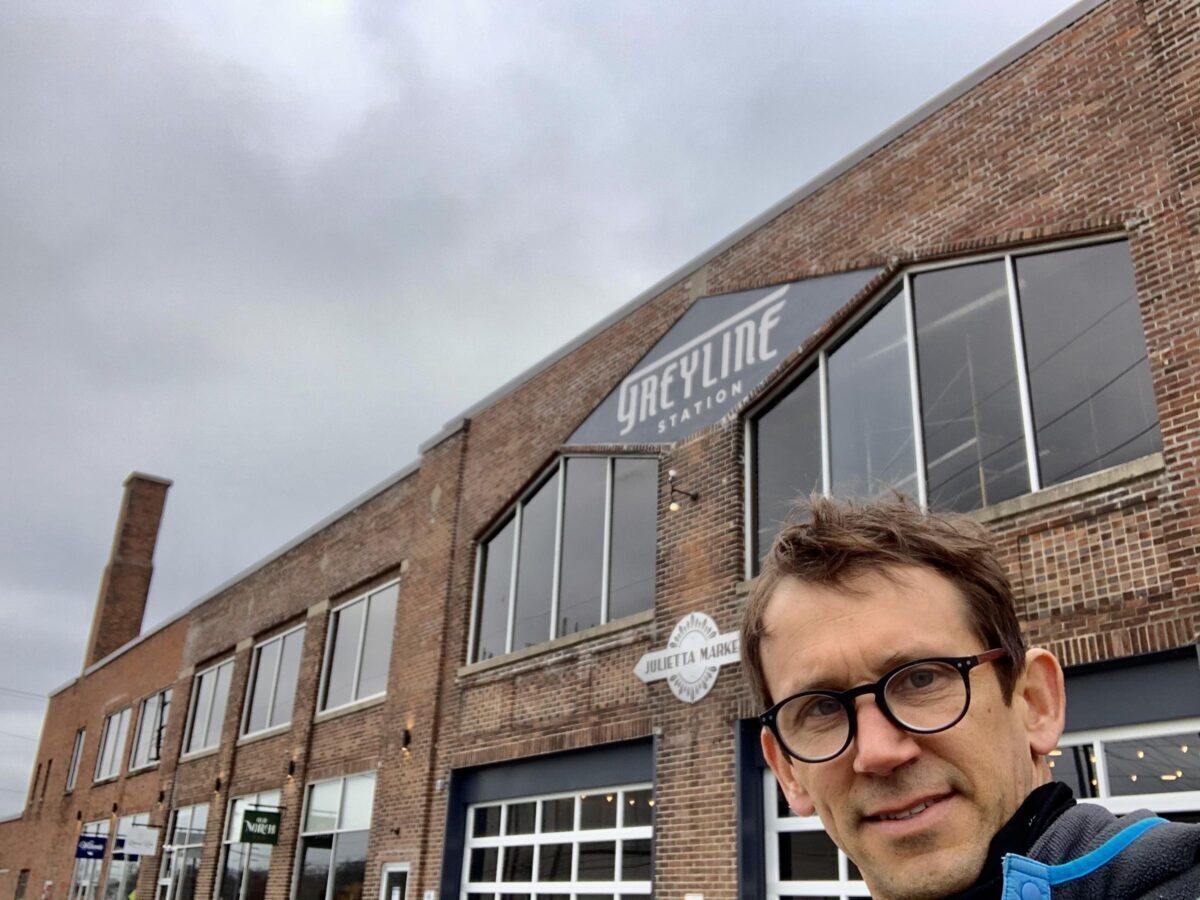 LEXINGTON, KY – The Rotary Club of Lexington held its weekly meeting Thursday, August 12th,  at the Red Mile and via Zoom. The program  featured Chad Needham, Owner, Needham Properties. To attend via Zoom  please email, trafton@rotarylexky.org. To register for lunch click here  Weekly Meetings
"When Chad Needham moved back to Lexington after a few years away working in corporate marketing, he started a pizza company. Then he recognized another business opportunity all around him.
      He noticed that older neighborhoods he had become familiar with while attending Bryan Station High School and Transylvania University were changing, and for the better. People were beginning to renovate classic, old buildings as places to live, work and play.
      So, in 2009, the entrepreneur bought the old Spalding's Bakery building at East Sixth and North Limestone streets. It stood across from the recently renovated Al's Bar, which had become a popular hangout for young people interested in live music, poetry readings and good bourbon."
Tom Eblen, Lexington Herald-Leader, January 21, 2013.
In the last eight years this week's speaker, Chad Needham, has not slowed down. The Lexington native has now renovated nearly 50 properties in the community. Of those properties, Chad estimates nearly 90 percent were vacant.
Chad's most recent project is his most ambitious and most well-known. Built in 1928, Greyline Station at the corner of Loudon Avenue and Limestone was the headquarters of LexTran. The building was long vacant and had fallen into disrepair. Through the determined work of Needham Properties and several community groups, Greyline Station is now a mixed-use development housing a variety of retail stores, offices, food and beverage options, a radio studio, event space, and the Julietta Market, a nonprofit public market operated by the North Limestone Community Development Corporation (NOLI CDC).
Chad's work has been cited as instrumental to the revitalization of north Lexington. He is the recipient of the Community Preservation Award by the Blue Grass Trust for Historic Preservation. Chad also knows the importance of community collaboration as he told Tom Eblen, "You really end up with a new building that has a lot of character. But I couldn't do this without the end-users. Everything I've done has found a customer. I like giving these great old buildings a second life and seeing the area turn around."