August 11, Melisse Brunet, Music Director, Lexington Philharmonic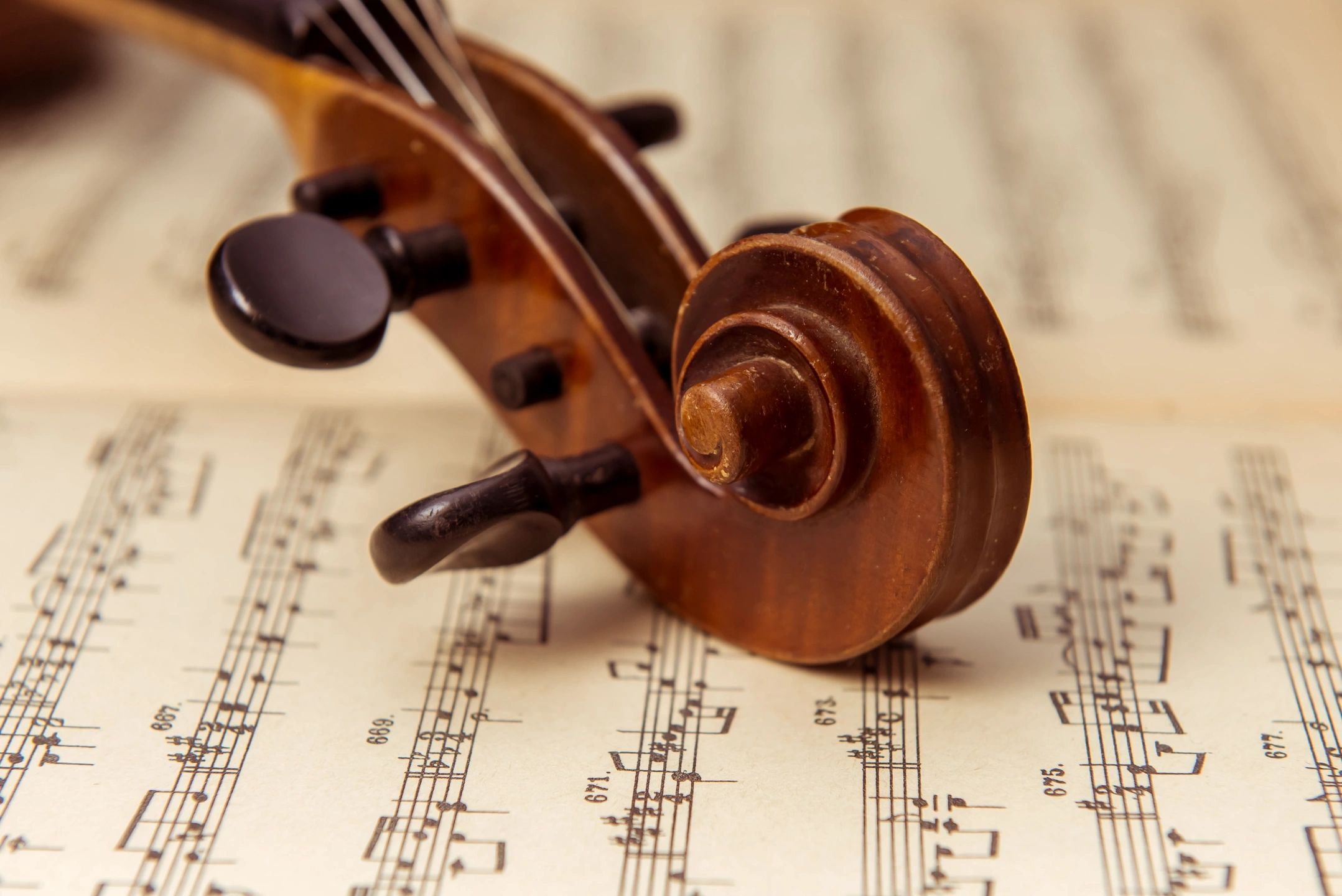 The Rotary Club of Lexington held its weekly meeting Thursday, August 11, at The Mane on Main and on Zoom. The program  featured Melisse Brunet, Music Director, Lexington Philharmonic. If you would like the Zoom link contact the Rotary office, trafton@rotarylexky.org.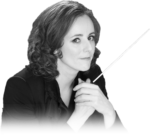 In July of this year, Mélisse Brunet was named as the Music Director of the Lexington Philharmonic (LexPhil), becoming the first woman to hold the position.  Her selection was the culmination of a national three-year search that was interrupted by the pandemic.  She officially assumes the role of Music Director during the 2022-23 season, with an initial term of five years.  LexPhil has been at the bedrock of Lexington's arts and cultural scene for over sixty years, with its mission of fostering "excellence and innovation in the performance and presentation of great music".  Numerous Rotarians have served in leadership positions with LexPhil and its related Foundation throughout the years.
Mélisse, a native of Paris, France and currently living in Iowa City, IA, is quickly gaining attention on both sides of that Atlantic as a "skilled and polished conductor with panache" (ClevelandClassical.com).  She is in her third season as the Music Director of the Northeastern Pennsylvania Philharmonic, PA.  In May 2021, she was named the first woman Director of Orchestral Studies at the University of Iowa-School of Music where she is conducting the orchestras in symphonic concerts, operas, and musical theater, as well as teaching orchestral conducting to Master and Doctorate students.
A protégée of Pierre Boulez, Brunet was one of the 14 finalists selected over 200 applicants for the second edition of the International Competition La Maestra in 2022 in Paris. She was one of six conductors selected for the 2018 Bruno Walter National Conductor Preview, chosen for their "experience, talent, leadership potential, and commitment to a career in service to American orchestras." In 2017 she was one of six conductors chosen for the international Hart Institute for Women Conductors at the Dallas Opera, selected out of 161 applicants from 33 countries.  In 2014, she was a selected conductor at the prestigious Cabrillo Festival for new music in California.
As an opera and music-theatre conductor, Brunet has conducted Dead Man Walking by Jake Heggie and Puccini's Gianni Schicchi at the Power Center in Ann Arbor; four staged performances of Mozart's Die Zauberflöte; and Bernstein's Trouble in Tahiti, Menotti's The Old Maid and the Thief, Sondheim's Sweeney Todd, and Strauss II's Die Fledermaus in Boone, NC. In the Spring 2023, she will conduct Verdi's La Traviata at the Coralville Center for Performing Arts, IA.
A native of Paris, Brunet began her studies on the cello, and also learned to play the trumpet, French horn and piano. She holds six diplomas from the Paris Conservatory (Analysis, Harmony, Counterpoint, Renaissance Counterpoint, Orchestration, and a Masters in Orchestral Conducting), a Bachelor in Music from the Université la Sorbonne, a Professional Studies diploma from the Cleveland Institute of Music, and a Doctorate in conducting from the University of Michigan. She has studied French, English, German, and Italian lyric diction, and speaks English, French, Italian, Chinese, Hebrew, and German.