LEADERSHIP
Club President, Gerry van der Meer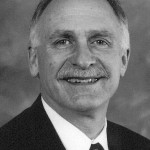 Gerry recently retired as President of the Aviation Museum of Kentucky. Prior to that he enjoyed a 40 year career in the Hospitality/Travel Industry which began in Colorado. In Lexington he was General Manager of the Hilton Suites Lexington Green for 15 years from 1991 to 2005 before becoming General Manager of the Crown Plaza Campbell House for three years from 2005 to 2008. In early 2008 he was appointed by Governor Beshear as Commissioner of Kentucky's State Parks, a position he held for four years through the Governors first term of office.    Gerry joined the Lexington Rotary Club in 1993, and has been a member ever since. (Due to his extensive travel schedule with State Parks, his classification in Rotary was temporarily changed to "Honorary" from 2008-2011, returning to active membership in early 2012).Gerry's involvement in Rotary has included several areas. He has served on the Rotary Youth Exchange committee. He and his wife opened up their home in accommodating 4 students over the years, two of which stayed with his family for the entire school year. He and Rotarian Karl Lange facilitated a special recognition event to honor then UK Basketball Coach Tubby Smith on behalf of Rotary for his many humanitarian contributions. For over ten years Gerry served as Chair or Co-Chair of Rotarys annual "Romance and Dance", the annual fund raising event and precursor to our current very successful "Dancing with the Stars" . He has served as a volunteer with the Santa Project nearly every year, and a volunteer with Rotary's Habitat House Project in 1998. He has assisted with several Rotary service events at the Horse Park including food service, and traffic. He assisted Nell Main often in securing alternative Weekly Rotary meeting sights at other locations, due to schedule conflicts at Fasig Tipton.Gerry served on both the Rotary Board as well as the Rotary Endowment Board in the 1990's. In 1998 he recieved the "Rotary Service Above Self  Award", and in 2003 was recipient of the "Presidents Cup Award". In addition to Rotary he has served on several City and Statewide boards, among them including United Way of the Bluegrass, Gods Pantry, Commerce Lexington, and the Kentucky Hotel Lodging Association. He held the position of Chairman for several years with the Lexington Convention and Visitors Bureau, the YMCA of the Bluegrass, and as Co-Chairman of the Flight 5191 Memorial Commission.
Club Past-President, Mary Beth Wright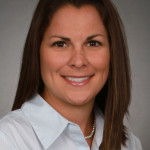 Mary Beth is originally from Elizabethtown, KY and moved to Lexington in 1997 to attend the University of Kentucky. She received her Bachelor's Degree in Civil Engineering in 2001 and her Master's in Business Administration (MBA) in 2002. Mary Beth is 34 years old and currently leads Business Development for Messer Construction Co. She is involved in several professional organizations as well as non-profit organizations including the American Heart Association and Junior Achievement. Mary Beth also serves on community boards including the Downtown Lexington Corporation and past board member of the High Street YMCA. Mary Beth is married to Jason and they have a 9-year old daughter, Hannah, and a 5-year old son, Gabriel. I am humbled by the opportunity to run for the office of President of the Rotary Club of Lexington. I have been fortunate to have had the opportunity to serve on the board in multiple capacities including Director and Secretary. I am currently serving our club as Sergeant-at-Arms and enjoy getting to work with the many great Rotarians who serve our club. In addition to board service, I have chaired the Meeting Arrangements (Cashier) Committee for four years and led the club's recent transition between caterers. Through these experiences and the many talented Rotarians I serve with, I look forward to the opportunity to continue learning and serving The Rotary Club of Lexington as President.
Club President, Paul Chewning
Paul B. Chewning is Senior Associate with Trek Advancement, a small fund raising consulting firm based in Lexington, KY.  He has served higher education institutions for nearly four decades.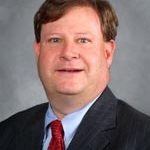 He joined the Rotary Club of Lexington in June 2010.  Prior to that he was active with the Charleston, WV Rotary Club for five years, serving as Secretary, Vice President and President of the Guest Speaker Committee.
Since joining the Lexington Club, he is co-editor of the Wheel Horse and has been active with the Scholarship, Santa/Winter Coat, Social, Rodeo, and Annual Fund Raising Committees.  He has assisted with the International Students reception for the past four years and is a Paul Harris Fellow.  He is a graduate of the Rotary Leadership Institute and received the Yearling Award in 2011.
Club Treasurer, Kent Hisle
Kent is the Managing Partner of  Hisle and Company in Lexington.  He is a 1984 graduate of the University of Kentucky with a BS Degree in Accounting. Kent has served as Treasurer of The High Street Y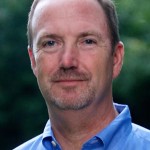 MCA Board of Directors, Chair of the Kentucky Society Technology Committee, and Treasurer of the Lexington Forum. In addition to being a CPA, he is also a Certified Exit Planning Advisor and a Certified Information Technology Professional. Kent has participated in the Elf Project, Habitat for Humanity and is the Treasurer for the Rodeo. He and his wife Kathy have 3 daughters and live in Lexington.
Club Secretary, Judy Marcum
Judy W. Marcum is co-founder of Higher Ed Support (HES), LLC (2013-present, a revolutionary concept in outsourced student support for colleges and universities.  From enrollment management to career planning and job placement, their mission is to help colleges survive and thrive in an incredibly competitive market.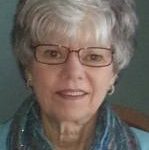 Judy served as dean for Midway College Online and VP for college relations (2004-2013).  The online college generated more than one-half the total credit hours producing $8 million of revenue during the academic year 2011-2012.  Founded in 2005, the online college added 350 courses and 22 degree programs in an expanded venue for students.  As dean her responsibilities included online admissions, academics, call center, success coaches, the nursing/science division and liaison for trustees.  She supervised 34 staff and faculty in the online college and nursing and science division and served for 21 years in administrative roles at Midway.
Judy's Rotary service includes Lexington (Sunrise) Rotary member, 1998-2014, president, 2005; co-coordinator, Rotary Leadership Institute, 2010-present; MSPETS multi-zone facilitator, 2005 & 2013; assistant governor D6740, 2008-2010; and Paul Harris Fellow.
Judy holds an MBE from MSU and a BA in education from UK.  Judy and her husband Tom have two sons, Bryan and Wes, a daughter-in-law, Kimberly and a grandson, Ethan.
Club Sergeant - at - Arms, Kelli Newman
Kelli Newman is a Lexington native and a graduate of the University of Kentucky.  She owns her own insurance and benefit planning practice in town.  Kelli is a member of several professional associations and has been named one of ten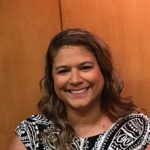 national members of the Young Advisors Team of the National Association of Insurance and Financial Professionals for the past five years.  She is also a member of several community service clubs, including Altrusa International of Lexington, KY.  Kelli has enjoyed her time with the Rotary Club of Lexington and has become an active member, serving on several committees. They include Dancing with the Lexington Stars, the Rodeo, the Kentucky Horse Park Santa Coat program, the Miracle League, Social Committee and Social Media Committee.  She enjoys spending time with her family and friends, her dogs Jackie and Layla, traveling and the Wildcats!
District Governor Keith Key, Lexington Sunrise Rotary Club
Keith Key is a Vice President and Wealth Management Advisor in the Lexington, Kentucky office of Merrill Lynch. As a Senior Partner of Keith Key & Associates at Merrill Lynch, Keith is responsible for construction of investment portfolios for the group's high net worth clientele. Keith holds a Bachelor of Science degree in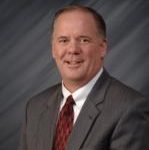 Theology from Florida Baptist Theological College and holds a Masters of Divinity Degree from the Southern Baptist Theological Seminary. Keith began working in the financial services industry in 1998 and is a CERTIFIED FINANCIAL PLANNER™ certificant, a designation awarded by the Certified Financial Planner Board of Standards, Inc. Keith also received the Certified Portfolio Manager (CPM®) designation from the Academy of Certified Portfolio Managers at Columbia University. He holds Series 7, 63 and 65 FINRA registrations. While not at work, Keith enjoys spending time with his wife Joan and their miniature schnauzer. They currently live in Lexington. He is active in the Lexington Sunrise Rotary Club.