LEADERSHIP
Club President 2021-2022 , Bill Wilson
William H. Wilson (Bill) has been a Rotarian for 27 years.
As a child and adolescent, Bill was one of the first African Americans to break down racial barriers in Lexington schools and public facilities.  For example, he was in the "second wave" of African American students to attend Lexington Junior High school, bringing their total to about eight students.  He was the first African American student to be admitted to Joyland Amusement Park on a "whites only" day on a field trip with his fellow bandmates, only because his white band leader and bandmates said they wouldn't go in if Bill couldn't.  He was a member of old Dunbar High School's first ever debate team, four high schoolers who learned to debate by watching the University of Kentucky debaters and getting pointers from them, then went on to tie the Nicholas County debate team for regional honors.
Bill graduated from Kentucky State University with a double major in history and political science and a minor in sociology with an eye to a career in law.  Instead, he was accepted into a new Counseling and Psychology Program at UK, received a master's degree, and was certified as a marriage counselor, which no doubt helped prepare him for his future as chair of the Board of Trustees at Kentucky State University and chair of the Planning Commission of Lexington-Fayette County Government.
Upon completing his master's, Bill taught history at Lafayette High school, then participated in a pilot program at KET incorporating television in the classroom.  That led to multiple years and multiple opportunities at KET and the Corporation for Public Broadcasting and a friendship with PBS broadcaster Jim Lehrer, some time away from KET to serve as Executive Director at the Thomas Hunt Morgan Institute of Genetics (where he could focus on genetic counseling and educational programs on sickle cell disease), and a stint in New York working with Cambridge Publishing Company (a division of the New York Times) and work with the Media Division of Esquire Magazine. That ultimately brought him back to Kentucky and KET to come Deputy Executive Director of Educational Outreach, which lead to a KET-produced distance learning program for 3,000 students from all over the US, the first such program in existence.
Bill tried to retire in 2007 but went back to work as vice president for public relations at KSU after his wife told him a year into retirement that she married him for better or worse but not for lunch and dinner. Since then, he has served on multiple boards, often as chair, including the Prichard Committee for Academic Excellence and the United Way.  In preparation for his term as our club president, Bill has stepped away from three major boards but has agreed to serve as chair of the Redistricting Committee for the Fayette County Council.
Bill is man of many interests:  He's an avid chess player and fan of "The Queen's Gambit" the Netflix series.  He says there are four or five chess boards in his home and he, his wife, and his son ("who is really good") all play.  Bill also played clarinet in the Dunbar band and studied classical piano (which he gave up as soon as his mother would allow). And he's an avid tennis player, playing twice weekly with five or six people who play singles and doubles. He is married and the father of one son.
Immediate Past President 2020-2021, Jamie Schrader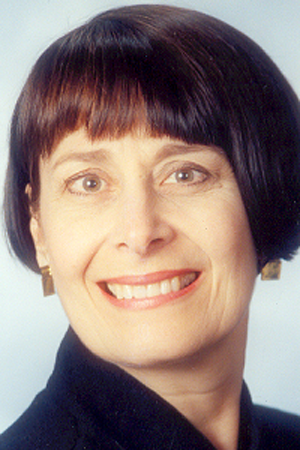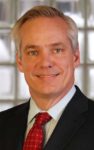 James M. Schrader (Jamie) has been a proud member of the Rotary Club of Lexington since 2003, begin-ning his involvement in Rotary originally as a member of the Sunrise Club. He has served on our board of directors and as the club's sergeant-at-arms. Jamie is a Paul Harris Fellow and member of the Nell Main Society. He has particularly enjoyed working in his role as chairman of the Scholarship Committee and knows that the committee will continue moving forward under the leadership of Scott Neal. "Not only are the scholars incredible students but they are incredible citizens and their work in the community on volunteer activities and service projects has been inspirational to me as a Rotarian. Also, I have come to learn from my work on the Scholarship Committee and involvement in Rotary that when Rotarians are fully engaged in a project, great accomplishments occur, and I look forward to working on new major goals in the coming year."
Outside of Rotary, Jamie owns Schrader Commercial Properties, a full service commercial real estate brokerage, property management, and auction business. He enjoys physical fitness activities and hiking. This past summer, along with his two sons, he climbed Mt. Whitney—the tallest peak in the lower 48 states—in a day. His next goal is hiking the Grand Canyon north rim to south rim in a day.
Jamie is married to Lynn Schrader, a retired attorney. They have two sons, Jay, 28, and Rob, 25, both of whom live in California, which is where they often enjoy vacationing.
[learn_more caption=" Winn Stephens, Club President- Elect, 2022-2023.

Winn Stephens is the executive director for the Children's Advocacy Center of the Bluegrass (CAC).  CAC is a nonprofit organization dedicated to reducing the trauma experienced by sexually abused children in a 17-county region around Central Kentucky.  Winn previously served as the CAC's development director, chief development officer for the Bluegrass Chapter of the American Red Cross, and associate director for alumni affairs at the University of Kentucky. Winn joined the Rotary Club of Lexington in 2014. He is currently the chair of the Pledge and Song Committee.  He also serves on the Invocation Committee, Annual Holiday Party with Booker T. Washington Students Committee, and Santa Photo/ Winter Coat Committee and has been a volunteer with the Lexington Rodeo.

Winn holds a bachelor's degree in communication from the University of Kentucky and a master's degree is higher education from Indiana University.

Originally from Princeton, Kentucky, Winn and his wife, Nancy, have a ten-year-old son named Will and a five-year-old son named Alex.  In his free time, Winn enjoys cooking, traveling, road cycling, and golf.