LEADERSHIP
Club President 2020-2021, Jamie Schrader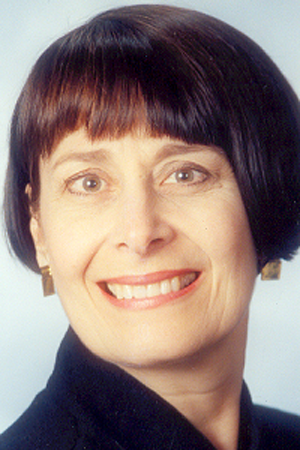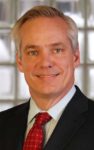 James M. Schrader (Jamie) has been a proud member of the Rotary Club of Lexington since 2003, begin-ning his involvement in Rotary originally as a member of the Sunrise Club. He has served on our board of directors and as the club's sergeant-at-arms. Jamie is a Paul Harris Fellow and member of the Nell Main Society. He has particularly enjoyed working in his role as chairman of the Scholarship Committee and knows that the committee will continue moving forward under the leadership of Scott Neal. "Not only are the scholars incredible students but they are incredible citizens and their work in the community on volunteer activities and service projects has been inspirational to me as a Rotarian. Also, I have come to learn from my work on the Scholarship Committee and involvement in Rotary that when Rotarians are fully engaged in a project, great accomplishments occur, and I look forward to working on new major goals in the coming year."
Outside of Rotary, Jamie owns Schrader Commercial Properties, a full service commercial real estate brokerage, property management, and auction business. He enjoys physical fitness activities and hiking. This past summer, along with his two sons, he climbed Mt. Whitney—the tallest peak in the lower 48 states—in a day. His next goal is hiking the Grand Canyon north rim to south rim in a day.
Jamie is married to Lynn Schrader, a retired attorney. They have two sons, Jay, 28, and Rob, 25, both of whom live in California, which is where they often enjoy vacationing.
Club President - Elect, Bill Wilson
William H. Wilson (Bill) has been a Rotarian for 27 years. During that time, he has served on the following committees: Public Relations, READ, Meeting Arrangements (chair), and Membership Recruitment (vice chair). Currently, he serves on the Cashier Committee and is co-chair of the Membership Development Committee.
Bill, who is a Paul Harris Fellow, served on the Rotary board in 2008, and he was elected to serve again on the board starting in 2018. He is the recipient of three Work Horse Awards (2007, 2009, and 2010).
Before retirement, Bill was the deputy executive director for education and outreach for the Kentucky Educational Television Network.
Although very active in national, state, and local organizations, Bill still finds time to read, travel, and play tennis. He is married and the father of one son.
Club Immediate Past President, Gerald Marvel

Gerald H. Marvel, CCM, oversaw both of the University of Kentucky's Faculty, Staff, and Alumni Clubs. He has served as the general manager of The Club at UK's Spindletop Hall since 2004 and as the chief op-erating officer since 2006. Since March of 2011 he has also served as the general manager of the Hilary J. Boone Center at the University of Kentucky.

Gerald past away suddenly  in October , 2020. The Rotary Club of Lexington lost one of its most dedicated members.

He attended the University of Kentucky studying management and finance. He is an active member of the Club Manager's Association of America (CMAA), having attained the Certified Club Manager (CCM) designation in 2011. He served on the Board of Directors of the Ohio Valley Chapter (OVC) of CMAA from 2008 through 2013, moving through the ranks in suc-cessive roles as legislative chair, membership chair, secretary/treasurer, vice president, and ultimately, the chapter president in 2012. Gerald currently serves as president of the Association of College and University Clubs (ACUC).
Gerald served on the Board of the Rotary Club of Lexington from 2009 to 2014 and as the chair or co-chair of the Annual Fundraiser Committee for 10 years from 2007 through 2016. One of his greatest joys in Rotary was helping create and lead the first six years of Dancing with the Lexington Stars, raising over $550,000 with his great co-chair, Amanda Huddleston, and their hard-working committee. He  served  on several other Rotary committees including the Santa Photo/Winter Coat Project and the Community Service Committee. Gerald currently serves as the club's President-Elect.
Gerald was a member of Commerce Lexington and the Kentucky Restaurant Association. His hobbies include golf, sports-man's activities and being a UK Wildcat athletics fanatic.
Gerald says, "I am very humbled and honored to   serve Rotary and specifically our club in such an important capacity."

Gerald Marvel served in 2019-2020 as  President of  The Rotary Club of Lexington.