LEADERSHIP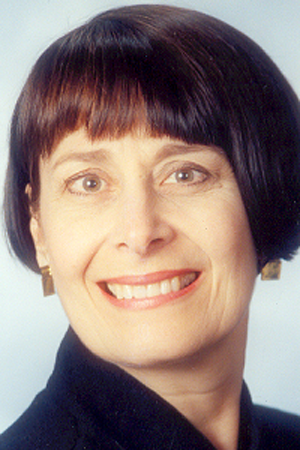 Club President 2018-2019, Sharon Reed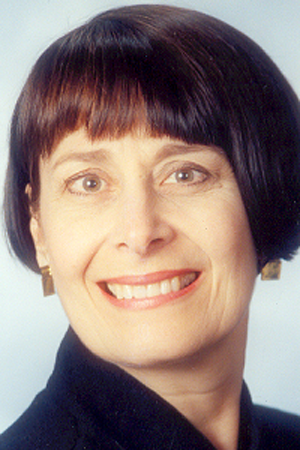 Sharon Reed has been a member of the Rotary Club of Lexington since 2008. She has served as Rotary Board secretary, Invocation Committee chair, Membership Recruitment chair and is currently a member of the Board of Directors. She has also served on the Greeting, International Service,
Centennial Celebration and Brave the Blue Committees, as an elf with the Santa Coat Project and is a graduate of Rotary Leadership Institute. She is a Paul Harris Fellow plus three and Nell Main Society member plus one.
As a registered nurse, Sharon has worked in Florida, New York and California, specializing in coronary, intensive and emergency care. She has been married to Dr. James Reed for 49 years and they have 4 children and 8 grandchildren.
In the community, Sharon serves on the LFUCG's Picnic with the Pops and the Historic Preservation Commissions. She is immediate past national ambassador for Kentucky for the Alzheimer's Association. She was honored as past chair of the Kentucky Chapter of the Alzheimer's Association, named Lifetime Honorary Board member for LexPhil and named to the Advisory Board of the Blue Grass Trust. She currently serves on the Lexington Philharmonic Foundation Board.
She is honored and looks forward to serving as the 2018-2019 president of The Rotary Club of Lexington, serving its members as well as its current and future projects.
Club Immediate Past President, Paul Chewning
Paul B. Chewning is Senior Associate with Trek[ Advancement, a small fund raising consulting firm based in Lexington, KY.  He has served higher education institutions for nearly four decades.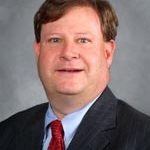 He joined the Rotary Club of Lexington in June 2010.  Prior to that he was active with the Charleston, WV Rotary Club for five years, serving as Secretary, Vice President and President of the Guest Speaker Committee.
Since joining the Lexington Club, he is co-editor of the Wheel Horse and has been active with the Scholarship, Santa/Winter Coat, Social, Rodeo, and Annual Fund Raising Committees.  He has assisted with the International Students reception for the past four years and is a Paul Harris Fellow.  He is a graduate of the Rotary Leadership Institute and received the Yearling Award in 2011.
District 6740 Governor 2018-2019, Dean Hammond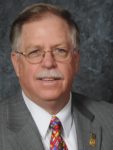 | | |
| --- | --- |
| | Dean Hammond, a Lexington businessman and entrepreneur joined Rotary in 2007. Since then he has been active in nearly every facet of Rotary. One of his earliest positions was in 2010 as Aide to District Governor Robert Ryan, accompanying him during his President Elect Training Seminars (PETS), visiting all except three of the clubs in the district, and training club leadership on the District and Club Data Base software introduced during that year, followed by his organizing, automating sign up, and coordinating the daily operations to support over 22,000 volunteer hours of Rotarians, friends, and family working at concessions during the 16 days of the World Equestrian Games, held at the Kentucky Horse Park. This event resulted in over $155,000 in donations to The Rotary Foundation Polio Eradication Program from both Kentucky districts, for which he received The Rotary Foundation Citation for Meritorious Service. Those donation dollars were allocated to the Rotarians that worked or recruited workers, based on the hours worked, resulting in numerous Paul Harris Fellows throughout both districts. Dean has attended two Rotary International Annual Conventions, five Zone Institutes, and Emerging Leader Training. He is a graduate and faculty member of the Heart of America Rotary Leadership Institute, held twice a year in Lexington. He has been on the faculty for several years and served as Communications Chair of the Executive Committee of Mid-South PETS. Mr. Hammond was elected President of the Rotary Club of Lexington for the Rotary year 2014-2015, has served on the Board of Directors for several years, as well as 2 years as Assistant Governor. As President, he initiated, supported, and facilitated the first Global Grant application to be successfully submitted, funded, implemented, and completed in District 6740. During his year as President, Dean acted as Co-Chair in establishing a major fund raising event, the Lexington Rodeo. Dean was the first District Visioning Chair and has served the last five years promoting the visioning process to the clubs in his district and adjoining districts, resulting in nearly 40% of the clubs completing at least one visioning session and multiples for three of the clubs. In the spring of 2016, he facilitated the first ever district visioning session. He initiated the first ever District 6740 RYLA event in 2015, and continues to serve as the District 6740 RYLA Chair. Dean served as an Army Officer and Aviator, including a tour in Viet Nam, receiving a Purple Heart, Distinguished Flying Cross, and Air Medal with multiple clusters. He served as Chief of Aviation, United States Military Training Mission to Saudi Arabia, for which he received a Defense Meritorious Service Medal. Dean and his wife Mary established, developed, and successfully sold a software company, based in Lexington. They have lived in Lexington since 1985, and both continue to serve the community in various roles. Mary has been involved with numerous club projects, especially those associated with children, and has served as a registration volunteer for PETS. Dean continues his service as District Governor for District 6740. |