LEADERSHIP 2022-2023
Club President 2022-2023 , Winn Stephens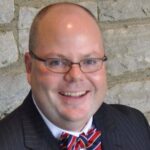 Winn is originally from Princeton, Kentucky. His parents were both teachers. His father was a middle and high school band director and his mother was the guidance counselor and taught home economics. Growing up he played trumpet in the band, was captain of the golf team (although he notes his skills have been greatly diminished by having a job and kids), and he is an Eagle Scout. He has an older sister who lives in New Orleans with her family which accounts for his love of the New Orleans Saints, Mardi Gras, Creole food, and every kind of daiquiri.
Winn graduated from UK with a degree in Communication. He was selected to be the 1998 Commencement Speaker and still considers that one of his greatest honors. He holds a master's degree in Educational Policy Studies from Indiana University. While at IU he earned the unique distinction of being yelled at by Bobby Knight during what would be Coach Knight's last game in Assembly Hall.
Winn started his career at the University of Kentucky where he served as Assistant Director of Student Activities and later became the Associate Director of Alumni Affairs. After leaving UK, Winn served as the Chief Regional Development Officer for the American Red Cross. In 2014 he became the Development Director for the Children's Advocacy Center of the Bluegrass and joined the Rotary Club of Lexington. On December 1, 2015 Winn was named the Executive Director of the Children's Advocacy Center of the Bluegrass where he has found a passion for the mission of reducing the trauma experienced by sexually abused children.
Winn is married to Nancy (Seaver) Stephens. Nancy is from Lexington and a graduate of Lafayette High School, Centre College, and the University of Kentucky. She is the Associate Director for New Student and Parent Programs at UK. Winn and Nancy have two sons Will (13) and Alex (7) and this summer they will celebrate their 19th wedding anniversary (Barry Stumbo, Michele Ripley, and Marion Sims were there and Debbie Gallagher catered).
Fellow Rotarians,
I am extremely humbled by the honor of being selected as President of the Rotary Club of Lexington. For over 100 years our club has been the premier service organization in this community. I understand the important role we play in the fabric of Lexington and I promise to uphold the strong tradition of leadership we have enjoyed all these years.
Now that it appears we are emerging from the pandemic I am excited about the opportunity for our club to fully re-engage in service and fellowship. I think we've done an amazing job adapting and overcoming the challenges brought on by COVID and now it's time to focus on growing. It is my hope that we will not only grow our membership numbers but also our service, our giving, and our fellowship.
Thank you for giving me this opportunity and placing your trust in me.
Sincerely, Winn Stephens
Immediate Past President 2021-2022, Bill Wilson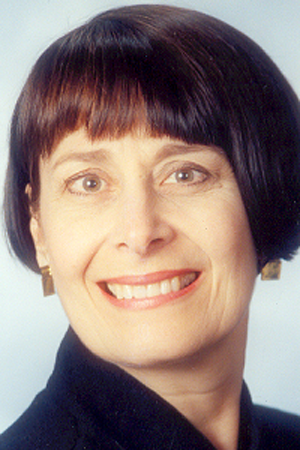 William H. Wilson (Bill) has been a Rotarian for 27 years.
As a child and adolescent, Bill was one of the first African Americans to break down racial barriers in Lexington schools and public facilities.  For example, he was in the "second wave" of African American students to attend Lexington Junior High school, bringing their total to about eight students.  He was the first African American student to be admitted to Joyland Amusement Park on a "whites only" day on a field trip with his fellow bandmates, only because his white band leader and bandmates said they wouldn't go in if Bill couldn't.  He was a member of old Dunbar High School's first ever debate team, four high schoolers who learned to debate by watching the University of Kentucky debaters and getting pointers from them, then went on to tie the Nicholas County debate team for regional honors.
Bill graduated from Kentucky State University with a double major in history and political science and a minor in sociology with an eye to a career in law.  Instead, he was accepted into a new Counseling and Psychology Program at UK, received a master's degree, and was certified as a marriage counselor, which no doubt helped prepare him for his future as chair of the Board of Trustees at Kentucky State University and chair of the Planning Commission of Lexington-Fayette County Government.
Upon completing his master's, Bill taught history at Lafayette High school, then participated in a pilot program at KET incorporating television in the classroom.  That led to multiple years and multiple opportunities at KET and the Corporation for Public Broadcasting and a friendship with PBS broadcaster Jim Lehrer, some time away from KET to serve as Executive Director at the Thomas Hunt Morgan Institute of Genetics (where he could focus on genetic counseling and educational programs on sickle cell disease), and a stint in New York working with Cambridge Publishing Company (a division of the New York Times) and work with the Media Division of Esquire Magazine. That ultimately brought him back to Kentucky and KET to come Deputy Executive Director of Educational Outreach, which lead to a KET-produced distance learning program for 3,000 students from all over the US, the first such program in existence.
Bill tried to retire in 2007 but went back to work as vice president for public relations at KSU after his wife told him a year into retirement that she married him for better or worse but not for lunch and dinner. Since then, he has served on multiple boards, often as chair, including the Prichard Committee for Academic Excellence and the United Way.  In preparation for his term as our club president, Bill has stepped away from three major boards but has agreed to serve as chair of the Redistricting Committee for the Fayette County Council.
Bill is man of many interests:  He's an avid chess player and fan of "The Queen's Gambit" the Netflix series.  He says there are four or five chess boards in his home and he, his wife, and his son ("who is really good") all play.  Bill also played clarinet in the Dunbar band and studied classical piano (which he gave up as soon as his mother would allow). And he's an avid tennis player, playing twice weekly with five or six people who play singles and doubles. He is married and the father of one son.
[learn_more caption=" Kim Johnson, Club President- Elect, 2023-2024.

Kim Johnson is an accomplished senior executive and board member of more than 35 years of success across the financial services, insurance, and property management industries.

Throughout her executive career, Kimberly has held leadership positions at several Fortune 500 companies.Currently she is the president and managing partner of OneCommonwealth Financial Group, which she has been running since 2015.

Kim believes in giving back to the local community. Since joining Rotary in 2016 she has been a very active member. Her main service to the club has been in co-chairing the Dancing with the Lexington Stars Committee for the past three years, volunteering at the Lexington Rodeo and for the Santa Photo/Winter Coat Project. Kim is a Paul Harris Fellow, a Nell Main Society Member, and received the Action Rotarian Award in 2019. Outside of Rotary she is a member of the board for God's Closet, the Kappa Kappa Gamma Alumnae local chapter, and president of the Lexington Chapter of the Society of Financial Professionals.

When not participating in the various organizations she serves, Kim loves to cook, travel, and spend time with her family and friends, including her dogs.  She especially enjoys time with her four grandchildren!