Lexington Rodeo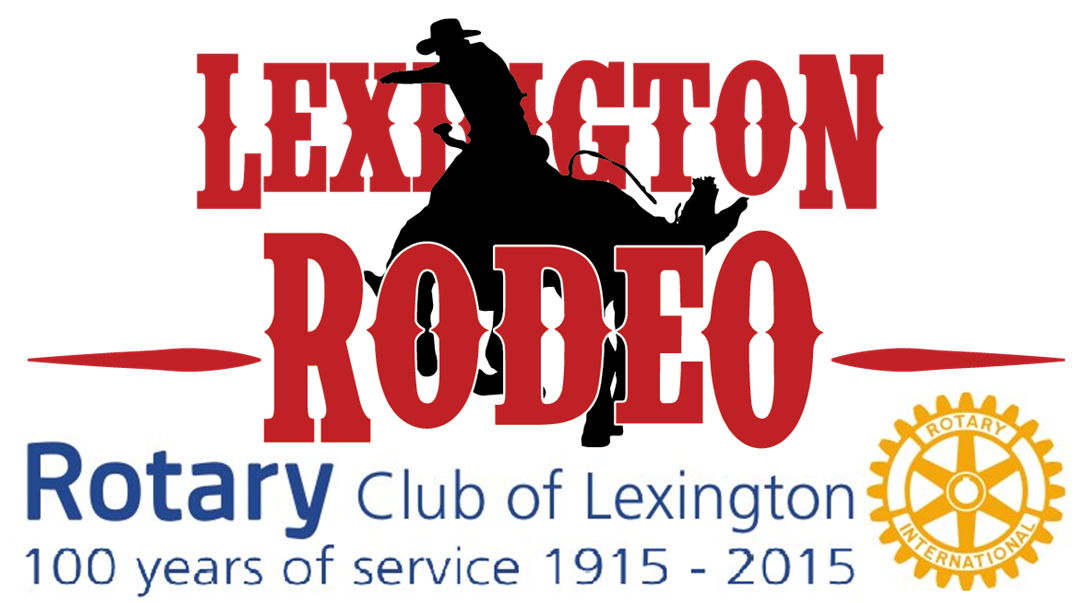 In June of 2015, the Rotary Club of Lexington unveiled its newest and largest community event, the Lexington Rodeo—the only fully sanctioned Professional Rodeo Cowboy's Association (PRCA) rodeo in Lexington. We have the best stock contractor, the best acts, and the best announcer in the region.
The rodeo, which debuted on June 19th and 20th  of 2014, is destined to be one of the premiere annual community events in the region.  Numerous partnerships are making it a true community success. Many businesses are purchase advertising, sponsorships and vending booths at the rodeo. Others are providing in-kind services and products.
J Bar J is our stock contractor for the event.
The UK Rodeo Team sells tickets and takes part in volunteer efforts during the Lexington Rodeo.  Two of the Rodeo Team barrel racers, Allison Barkley and Whitney Orr, were part of the opening flag ceremony and the on-going flag displays during the rodeo. And joining them were riders from Franklin, TN– Allison Maher, Kara Buss, Haley Pinkerton and Mattie Pinkerton.
Amanda Payne, performing with the One-Armed Bandit show, was the premiere act for the rodeo. Take a look at the video of both acts to get a feel for the excitement of this performance.
David Engelkes, alias Hippie, the Rodeo Clown, says he's often greeted with double takes while asking for directions at Target.  "I'll ask if they sell eyeliner whenever I run out of my own," the Steamboat Rock, Iowa, resident explains. "Yeah, guys asking about weather-resistant eyeliner often get some strange stares."
Chad Nicholson, our rodeo announcer, is renowned as one of the best, so much so that he has his own school to train rodeo announcers. We have the best because the announcer makes the sale for the next rodeo. He brings 'em back.
On Saturday morning June 20th, 2014, the first ever 5K, chip-timed, certified Rodeo Run was held at the Kentucky Horse Park.  The finish line was inside the Alltech Arena with time-delayed videotaping of the finish, which meant runners could cross the finish line as they passed by the bull pens and see themselves crossing the finish line on the jumbo screen!